Sony has revealed a new Xperia X series along with three new smartphones running on latest Snapdragon 820 and Snapdragon 620 processors. Along with the smartphones, Sony has also come up with some accessories like Xperia Ear Headset which is a Wireless Bluetooth headset.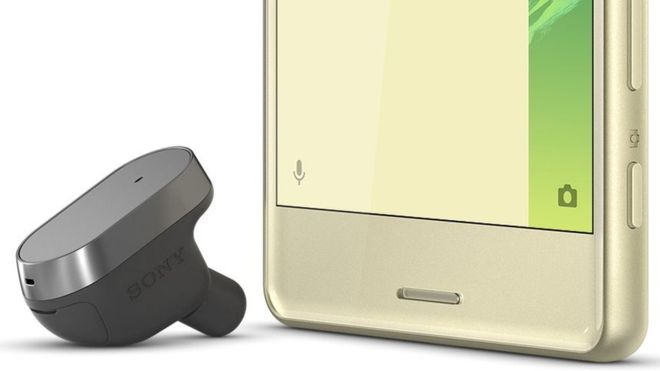 The Xperia Ear is a "next-gen" wireless ear-piece that takes advantage of the handset's connectivity to provide you with relevant information such as your schedule, weather, and the latest news. It's powered by Sony's voice recognition engine and responds to verbal commands, which means you can ask it to make a call, perform an internet search, dictate a message, or navigate to a certain location.
Further, they have also unveiled Bluetooth Commandar for your cars. The RM-X7BT in-car Bluetooth commander is a two-part product that consists of a component you attach to your car and a corresponding smartphone app, and when combined offer wireless music streaming and entertainment options. You'll be able to send music from your phone to the car stereo, make hands-free calls and also interact with the app using your voice. You can also find the RM-X7BT starting this summer.
This is not the end Sony has also teased some next generation conceptual accessories like Xperia Eye, Projector and Agent which provide very complex features with great ease to users.
You can find more news from MWC 2016 here.