Mobile platform trading has become an integral part of the investment experience. Traders need to follow the markets to manage their positions as well as have the ability to execute trades while they are on the go. Some traders determine that their mobile application will be the platform of choice. You can educate yourself on mobile applications as well as the market through articles and videos that you can read on your mobile device.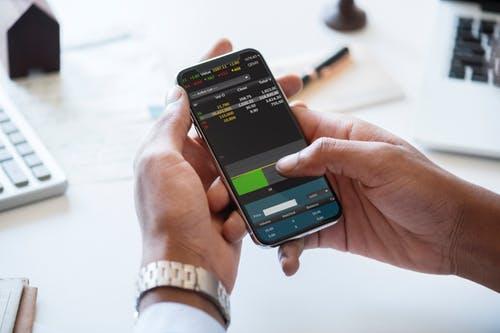 Steps to Start Trading with Mobile Device
The first step prior to swiping the bar to execute a real trade is to determine your trading strategy and risk management. You need to go through the process of educating yourself on the markets and securities you feel comfortable trading. Once you have determined the way you will enter and exit the market and how much you are willing to risk, you can start using a demonstration account to track the profitability of your trades.
What is a Demonstration Account?
A demo account is offered by many brokers. It's an account that allows you to track your risk and P&L using real-time quotes.  In essence, you can trade the markets by testing your strategy and risk management without risking real capital. Most of the demo accounts available are similar if not identical to real trading accounts. They provide you will all of the bells and whistle that are available to investors who are trading a real account. The demo account will also provide you with technical indicators as well as the financial calendars. By using a demo account, you can forward test your strategy to see if it works in real time.
Many traders believe using a demo account is more productive than paper trading. When you paper trade, you write down where you enter or exit a position, but you are never sure if you were actually able to transact at the levels that you expect. A demonstration account that uses real-time data will allow you to be specific.
Test Out the Mobile Platforms Analysis Capabilities
If you believe that you will be using your mobile trading platform for most of your investing, you want to make sure you can perform the analysis you need. Check to see if you can perform technical analysis or see fundamental news on your mobile app. Some mobile applications even have charting packages where you can potentially track trends on your mobile device. You also want to see if your mobile device can provide educational material such as videos and articles. You might want to see an interview and need that capability through your mobile app.
Summary
Mobile platform trading can be used in conjunction with browser-based platforms or on their own. Trader's can use a mobile platform to manage their positions as well as execute trades while they are on the go. Prior to risking capital, you should educate yourself about the functionality of mobile applications as well as the markets you plan to trade through articles and videos that you can read on your mobile device.