Now days smart wearables are in demand. So Xiaomi's Mijia brand has launched its Ultra Smart Sports Footwear. It comes with inbuilt intel Curie chip which is very small in size, which gather your vital fitness data in real time.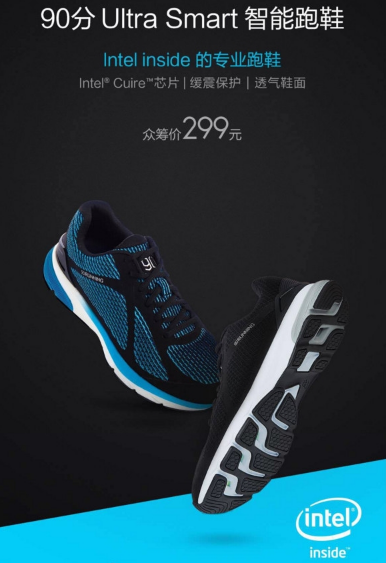 These footwear are developed in China for the professional athletes. These are very comfortable as Ultra Smart Sports Footwear are made of foam-like material on the body which cushions the effect of the runner is suppose to feel when his or her foot hit the ground. The Smart sports footwear also comes with air cushion and an antibacterial removable insole.
The chip can be used up to 60 days with one full charge. Xiaomi 90 Minutes Ultra Smart sports footwear comes in black,surf blue color, black and pink. Black and surf blue colors are specially designed for males and black and pink are for females.
Xiaomi Ultra Smart sports footwear comes with the price tag of for 299 Yuan ($43). Company will start shipping these footwear by 15th April 2017.