Couple of days ago we published about Xiaomi Mi 6 launch on April 11th but that was a rumor. Now, Xiaomi has revealed a teaser for Mi 6, which directly indicates that Mi 6 is coming on April 19th.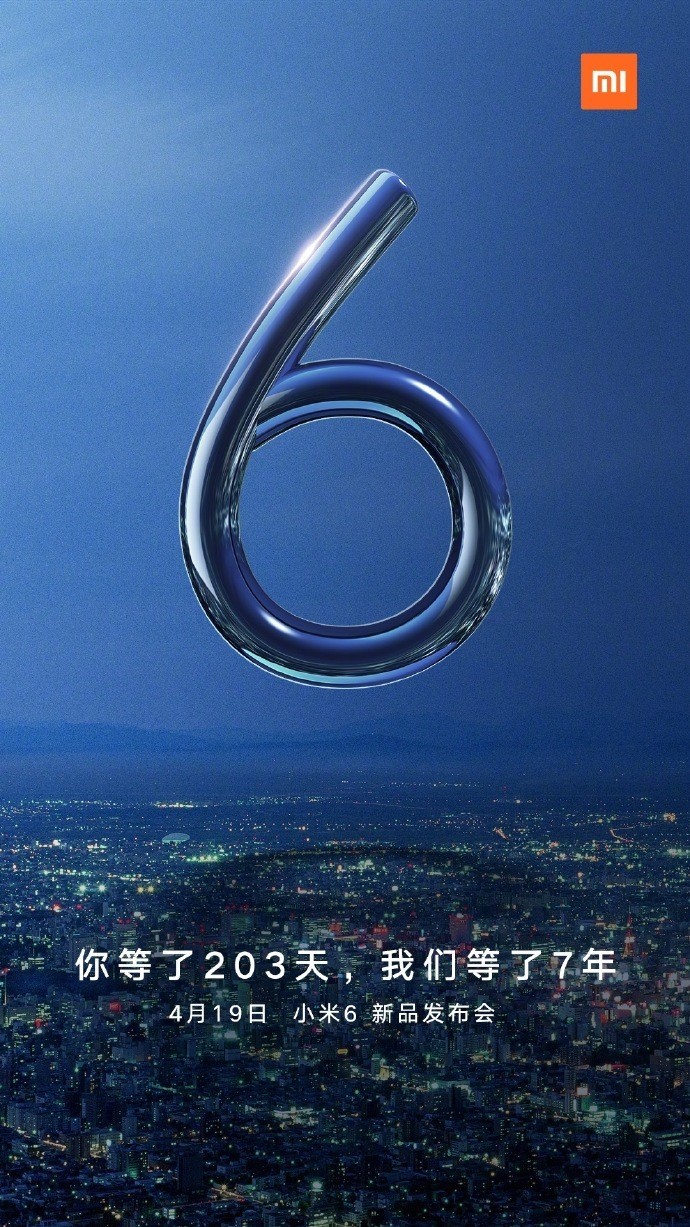 The delay is caused by the Snapdragon 835 shortage, now the coming is coming initially with snapdragon 821 variant. Later, the snapdragon 835 version will be released. As you can see in the image above that 6 directly indicates the Mi 6. There are going to be two version of the device – one standard and the other is Plus version.
They are set unveil it first in China and later they will move to other countries.
If rumors are to be believed then Mi 6 embeds Full HD display, 12MP cameras, up to 6GB of RAM and 256GB storage (on the Mi 6 Plus), all powered by Qualcomm's 10nm Snapdragon 835.
Well, we have just to wait and watch what happens on April 19th.
For the time being you can check out best Android smartphones of the 2017.