Xiaomi is best known for their value for money products, may it a gadget or any lifestyle product. Once, the company used to be one of the top players in flagship smartphone territory. But now, their high tier phones seem to be boring especially the Mi series. To turn this situation upside down, Xiaomi Mi 9 may arrive with three rear cameras.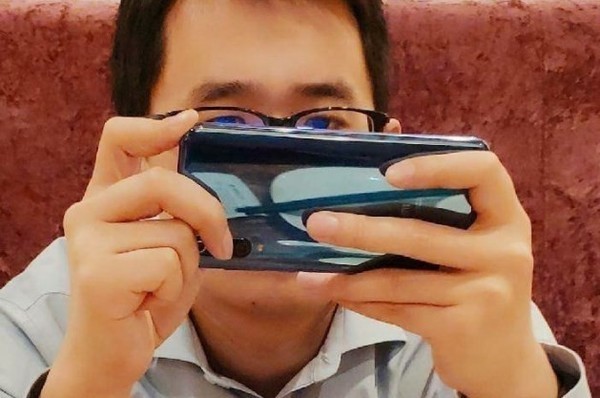 Xiaomi Mi 9 three cameras
It is not a surprise to see Xiaomi implement three rear cameras on their 2019 flagship – Mi 9. It all started with Huawei P20 Pro last year which initiated this craze. Samsung's upcoming Galaxy S10 phones are also expected to pack three rear cameras. Interestingly, Samsung even has a quad rear camera mid-range phone named Galaxy A9 which is already on sale. Therefore, it is good to know that Xiaomi Mi 9 may arrive with three rear cameras as it may help them remain competitive.
Moreover, this certain information was teased by one of Xiaomi's executive himself. Thus, we can believe that it is definitely true as the same was teased before. Previously, it was a picture taken with Mi 9 with the infamous Xiaomi watermark which said 'Shot on Mi Triple Camera'. And another one was a picture of the Mi 9 in hands with the camera sensors covered.
Coming to the new tease which was a Chinese New Year party picture posted on Weibo. The Xiaomi executive explained that it requires three cameras shots to obtain the result when a user asked how to click such a picture. Since the reply, the post has been now removed from the social media which clearly raises speculation of being it true. Other than triple rear cameras, Mi 9 is also expected to feature Qualcomm Snapdragon 855 and 27W fast charging support.
Do you think Mi 9 will bring back Xiaomi's old glory flagship days? Do let us know in the comment section below.