Xiaomi is a big brand in South east Asia with lots of its products specially crafted for this particular region. Xiaomi always tends to bring smartness in every daily use things. Xiaomi has a big share in teh smartband market with its Xiaomi Mi Band and Mi smartwatch. Now, after Mi Band 3 is in works and it has already been leaked many a times.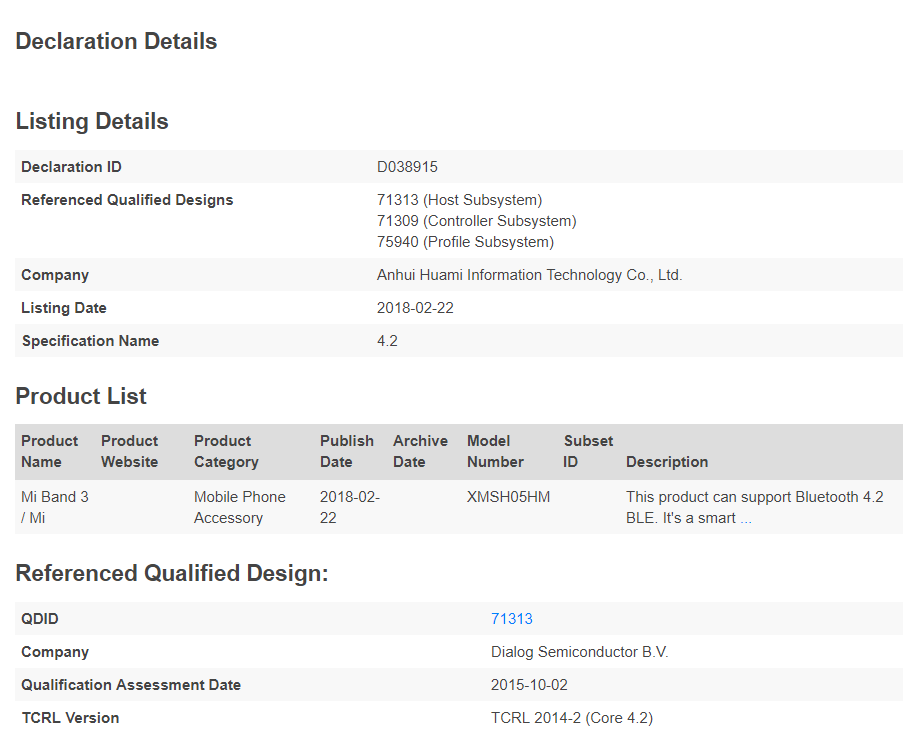 Today, we have got some new information about the successor of the Mi Band 2. As per the source, it seems that Mi Band 3 has been certified from concerned Bluetooth certification agency. The declaration details from the agency has also provided us with some more details about the Mi Band 3.
It is coming with Bluetooth 4.2 and is listed as XMSH05HM. The Xiaomi Mi Band 3 are expected to launch very soon and is expected to come with OLED screen. There were many issues that were earlier detected with old versions of Mi bands. Now, the fixes seems to be taking place in the latest Mi band 3.
The device is being developed by Huami Information Technology Co. Ltd.