Xiaomi has recently launched its much-anticipated Gaming smartphone known as the Black Shark. Before the official launch, the device has appeared multiple times on the internet in the form of leaks. Xiaomi has yesterday settled down the hype by presenting the handset itself but it looks like rumors about a new product from their house are already prevailing in the market. Here we are talking about the forthcoming Mi Band 3, so without making any further delay let's talk straightforward.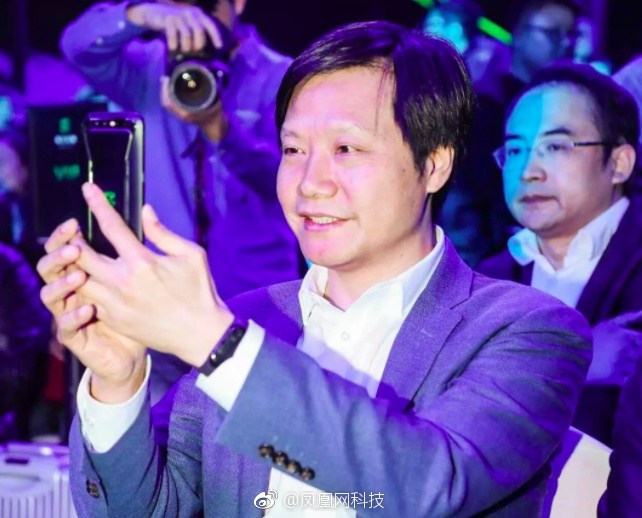 Yesterday, all major personalities including Lei Jun(Founder of Xiaomi) have attended that event. Interestingly, he was there spotted wearing a new accessory which somewhat looks like a smart band. We have analyzed images carefully and the glass on the top now looks more superior as it spreads to the sides now, unlike the one which was found in the Mi Band 2. The band also appears to be a little bigger compared to the Mi Band 2. It simply means that this band will feature a bigger OLED panel on the top.
Overall the form factor of this accessory looks compact and by no means, it can be termed as a smartwatch. In case you forgot Huami's(developer of Xiaomi products) CEO earlier has confirmed that they will be dropping a new wearable accessory for the year 2018 soon. The band wore by Lei Jun at the event appears to be the upcoming Mi Band 3 confirmed by the Huang Wang(Huami's CEO) earlier. A round button near the bottom is visible which maybe there to handle the different modes. Nothing much has been disclosed by the rumors about it but we can say that all-together the design elements look very inspired by the Mi Band 2.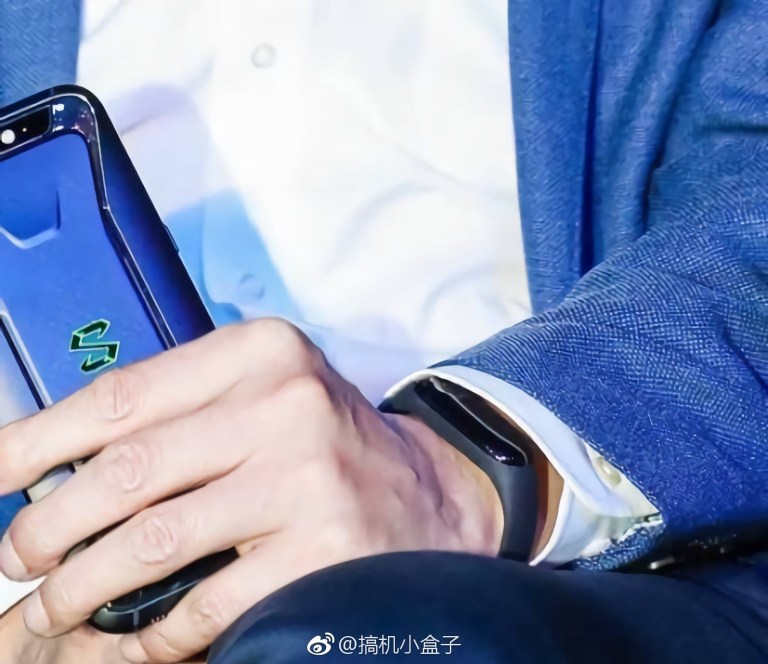 Rumored Mi Band 3 specs:
We are expecting Mi Band 3 to come with an IP67 rating for protection from water, Vibration engine, Accelerometer sensor, Heart Rate sensor, Bluetooth v4.2 connectivity, etc. The band may feature military grade hardware which will be able to survive in all tough conditions.
For more detailed information we have to wait for further leaks till then stay tuned to GoAndroid.