Xiaomi has today unveiled two mouse pads, namely Mi Mouse Pad and Mi Smart Mouse Pad. While Mi Mouse Pad is specifically designed for gaming purpose, the Mi Smart Mouse Pad supports wireless charging and RGB lighting effects. Both mouse pads are initially available for sale in China and could be released in other markets later this year.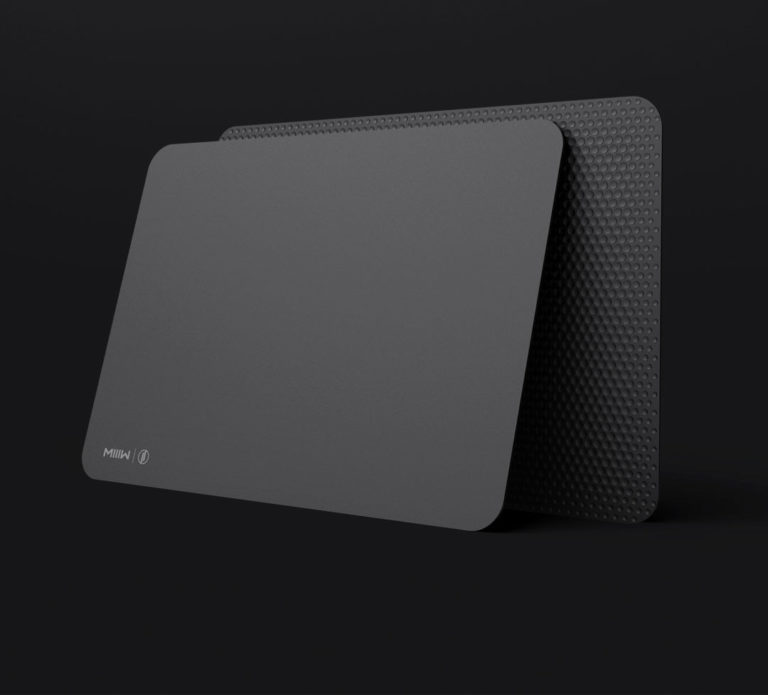 The Mi Mouse Pad (pictured above) is aimed for hardcore gaming enthusiasts. It has a surface coating that enhances sensor performance and mouse speed tracking. It comes with a suction cup design at the bottom to avoid shaking during use. Which is quite common while playing games. The mouse pad measures 355 x 255 x 2.35mm and weighs 196 grams. The Mi Mouse Pad costs 49 Yuan which roughly converts to INR 500.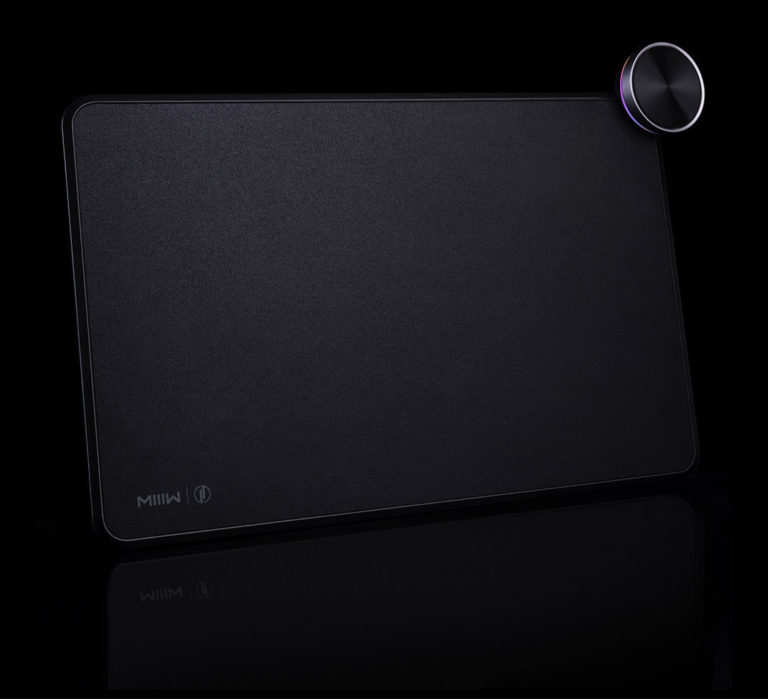 On the other hand, the Mi Smart Mouse pad (pictured above), comes equipped with Qi wireless charging and RGB lighting effects. It is capable of charging the wireless mouse and any smartphone with up to 7.5W and charging efficiency of 75%. The Mi Mouse Pad is set up with a built-in temperature control technology that automatically turns off charging after your device is fully charged.
At the top right corner, it has a well-endowed aluminum alloy knob that lets you change the lighting mode. It can be easily rotated to change the RGB light colors, with support for 16.8 million colors. Moreover, it can be connected to a PC using Bluetooth, that allows you to control the computer's volume.
You may Also Like:
Xiaomi Mi Band 3 Explorer Edition Spotted online, Offer Translucent Straps
Xiaomi unveils Mi Pad 4 powered by Snapdragon 660

According to the company, the Mi Smart Mouse Pad comes with a surface coating guarantees smooth performance and is quite efficient in responding quickly and accurately. Furthermore, tt has a TPU anti-slip mat at the bottom that minimizes shaking while operation. It measures 420mm x 260mm and costs 259 Yuan, which comes to INR 2700.
Both mouse pads are available for purchase via Xiaomi's YouPin e-commerce site.