As the technology is evolving, so is the smartphone market. Our daily dependence on our smartphones is increasing day by day. We store all our important contacts, photos, videos and texts on our smartphones. Today, we are going to let you know the simple steps by which you can do Samsung photo recovery with ease.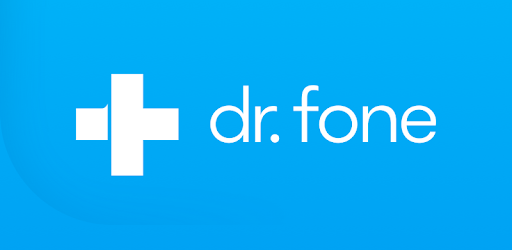 We perform every simple task with the help of our smartphone. The advancement in the technology has allowed us to shop, bank, earn, commute, etc all from a single smartphone. In this era of evolving, Samsung has helped a lot to evolve phones to a smartphone and devices to a smart devices. In this scenario, it is quite troublesome if we lost our data on our devices. We are going to show you how we can recover photos from Samsung phones and tablets with ease.
We are going to show you how you can perform the data recovery on Android phones. Particularly, we will focus on how we can do Samsung photo recovery. There are many ways, we will let you know in points below.
How to recover Android Data:
There are plenty of tools and ways through which we can recover lost Android data from a Samsung phone. We are sharing some of the tools to do Samsung photo recovery but today we will be reviewing the dr.fone – Recover.
Dr.Fone – Recover
If you have loaded of data on your device and one day you wake up seeing you device empty or corrupted, than what would happen? Well, this is a one situation, there can be many such as accidentally deleted photos,formatted your card or anything else. Our answer is nothing will happen, you will surely get your data back with the dr.fone recovery. As we have tried and tested this data recovery software and it seems quite effective.
Today we will let you know how you can perform Samsung photo recovery with dr.fone – Recover.
Features of Dr.Fone – Recover
It is one of the most used software to recover the Smasung photos if user have lost them do to any reason. It allows to recover photos directly from SD card and Android phone. User need not to Teardown the device. IT works not only with Samsung Devices, it also works with many other OEM's devices such as Huawei, Motorola, LG, SOny, etc. ALso, it is not designed to recover the photos, you can also get back your messages, notes and contacts.
Works on broken Android phone – Well, it is the best feature of teh Dr.Fone, you can even recover your broken Android phone.
Unrooted Phone – It even works on unrooted phone which is an extra advantage.
Recover any data from any device – You can recover any kind of data from any device.
Let's proceed with the procedure of Samsung Photo recovery.
Samsung Photo Recovery Process
Prerequisites:
Stop using your Smasung phone – Your phone should not be used by any other app. As any other app will make it difficult to recover your important data.
(Airplane mode on) Deactivate your WI_Fi, Bluetooth and any other connectivity option – You need to turn on your Airplane mode as any access to the network may overlap the lost data. It will result into permanent loss of your important data.
Install Dr.Fone recover – You can download it from the their website.
Procedure to recover Photos from Samsung phones and tablets
These are the steps through which you can make Samsung photo recovery happen. SO proceed by following the steps below:
After installing Dr. FOne – Recover On your Desktop or Mac, connect your device with the USB to the machine.
Now, open the Dr.Fone on your machine and a welcome screen will arrive with various options. (See the image below).
Now, you need to select the Recover option on the extreme left side of the window. This will allow you to do Samsung photo recovery process with ease.
After clicking, it will download the required files and will popup with a options screen.
Now, your device ask for USB debugging permissions (You can follow our guide to turn on debugging mode on Android device.)
On the options menu you can choose different files and options. You can choose the location from where you want to recover and type of file you want to recover. You can choose the type like Messages, Photos Audio, Videos etc from Phone, SD card or broken phone.
Dr.Fone will give you two options of Scan for Deleted files and Scan for all files. Upon requirement you can select.
Now, it will show you how your device will be rooted and upon recovery will be unrooted. It will not void your warranty. Note: Make sure, your device have more than 40% battery.
Now process will start and automatically it will recover your photos from Samsung phones and tablets.
Now software will ask which photos to recover, you can select all the files you want to receiver. Then select start start and it will recover your files on the machine.
It's done.
Well, it is our guide for Samsung photo recovery, you can easily recover your photos easily by following this guide.
Do Read: Dr.Fone for Android – Magnificent Tool For Android Data Recovery
Precautions we should take from now on
Turning on Backups
We should not wait for any circumstance where we realise of backing up data before anything has happened. Always, make a backup of your important data on cloud or any physical media. You can follow our guide to backup Android phone without any root access. It is a first and most safe step to follow.
We hope you have successfully completed the Samsung photo recovery process. If have any issue you can comment below.