Alarm.com is the leader in smart home security, that allows you to seamlessly connect and control your security system as well as lights, locks, thermostats, video and more. With Alarm.com's mobile app you can monitor and control your home or business security system in real-time and from anywhere. It also brings the convenience of voice control to your home through Google Home and Amazon Alexa. The popular app is available for download on both Android and iOS platforms.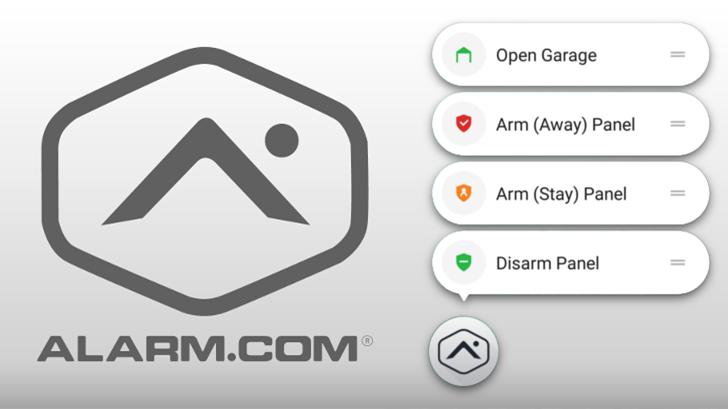 Recently Alarm.com got an update that depicts the finest example of app shortcut configuration. The latest update includes following:
Pinch for digital zoomWith this new update, now you can pinch to digitally zoom in or out of a particular area on video to check what's going on back at home or office in even more detail. However, in order to use this feature, the feed resolution should be high enough.
Download and share saved video clips and images
You can also download and share saved video clips and images directly from the app.
Push notificationThe update takes push notifications to another level. Now a push notification is sent to the app when someone rings the doorbell which is now accompanied by a doorbell sound, letting you know that someone is at the door.
App shortcut configurationThe app shows the best way to handle customizing app shortcuts which looks simple and elegant. For Android, this feature is only available on devices with Android 7.1 and higher, since there is an added support for shortcuts. For supported devices, this feature can be configured by going to App Settings > Shortcuts.
Minor enhancements/fixesWith above major feature upgrades, this update also brings some minor enhancements and bug fixes to make user experience more worthy.
You guys can download the latest version from the Play Store.