Huawei is now rolling out Android Nougat Beta for its "Huawei Nova". The current rollout is started in China on some select Beta Users. The update comes with the firmware build B321.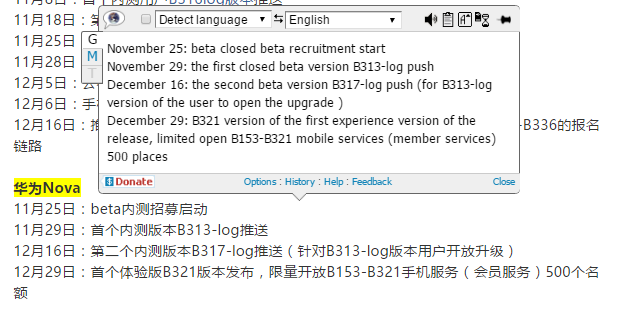 The update will include the ability to set multiple locales and languages, 72 new emoji, multi-window functionality, a way to quickly switch to the previous app , the Vulkan graphics API, a dedicated VR mode, Doze on the Go for even better battery life when you're on the move, custom Quick Settings, direct replies from notifications, bundled notifications, a built-in mobile data saver, file-based encryption, and much more.
Huawei's B321 Nougat firmware first rolled out to the company's G9 Plus device on 27th, Dec. Huawei also rolled out an updated Nougat beta firmware to Huawei P9 Plus with firmware build B352, yesterday. Its very good news for Huawei users.