APUS Group has pushed a new update to its Launcher on Play Store. It packs many new features and enhancements like new animations, ability to hide apps, etc. The latest version 3.2.8 is rolling out now via the Play Store.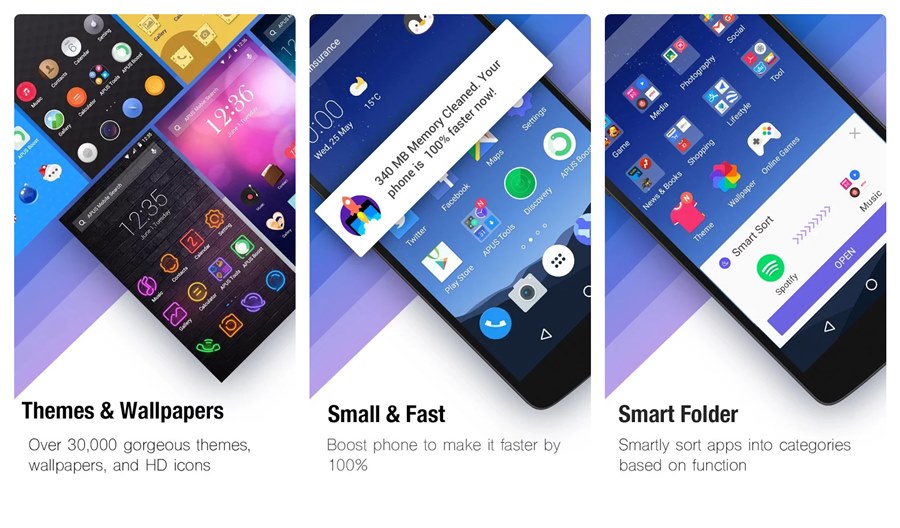 The most anticipated feature of this update is the "Hide app", You can easily hide the apps which you don't want to show to others. Further there, there's a new animations for the Smart Folders. Indeed, Smart Folders automatically arrange, similar group dapps into one folder.
Developers have eased the accessibility of couple of features. They have allowed you to easily enable or disable the APUS style icon pack. Further, double tapping the home screen allows you to get more themes.
Further, there are many more features that have already been present in the Launcher. This new update also packs some bug fixes and improvements.
The update is now live in the Play Store. You can head over to the Store to update your app.
Update: APUS Launcher App