Moto Z was exclusively available for Verizon contacts during last year. But this time Moto Z2 Force made an exclusive deal with AT&T. Verizon just lost the chance of branding one of the thinnest smartphone from Moto. The leaked image speaks everything.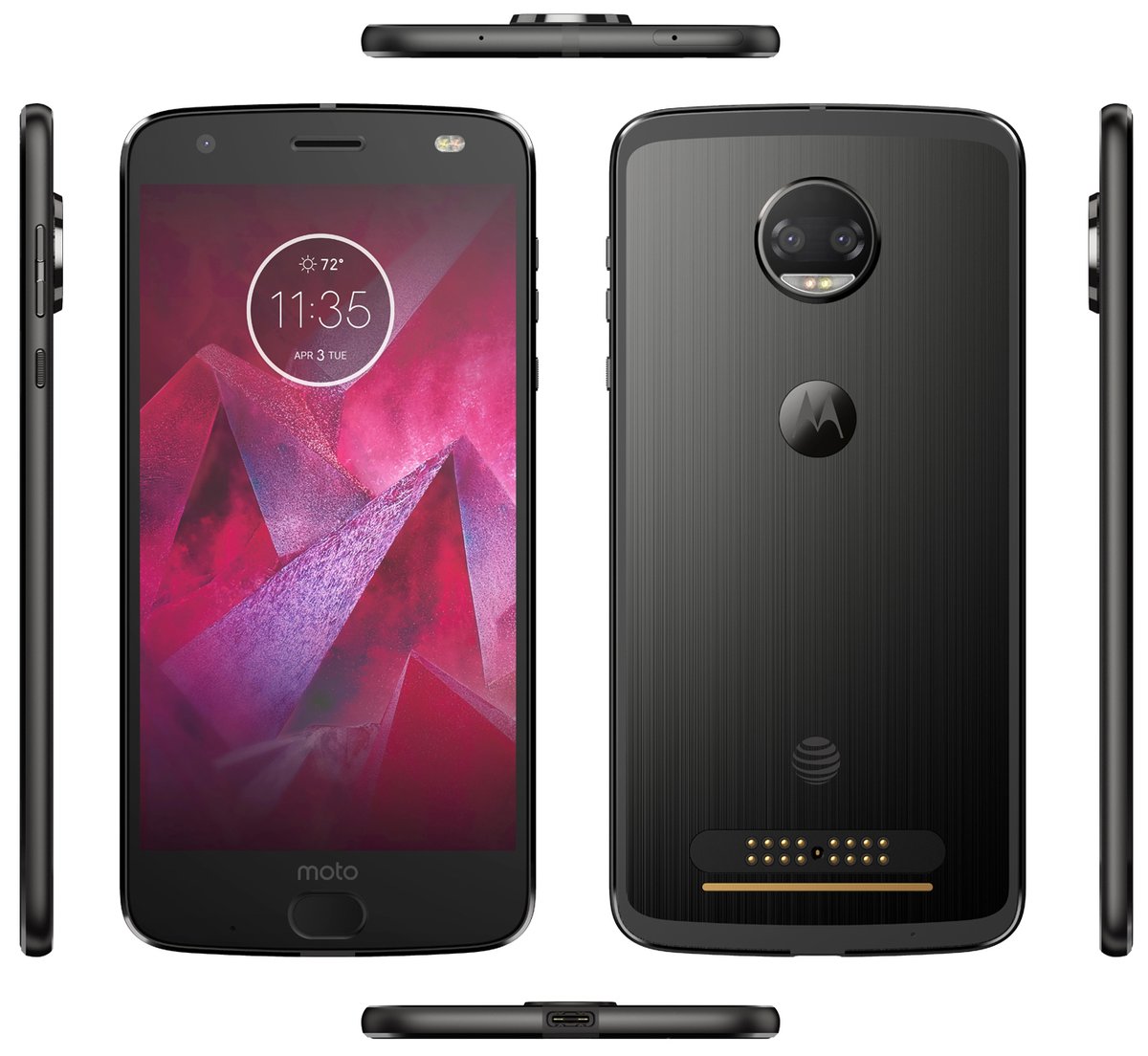 Moto Z2 Force is expected to be available in Black color with AT&T branding (logo) just above the Mod interface area. As heard till now, Moto Z2 Force will be similar to Moto Z2 Play except the dual camera setup, branding of AT&T on back side and metal design.
From the leaks available we can possibly draw the following conclusions. It leaves out 3.5 mm jack like its other peers Moto Z2 play. The phone uses Type-C USB which supports fast charging. Display is likely to be 5.5″ High Definition.
Meeting all the updated requirements and processors, it is expected to manufactured with Qualcomm's Snapdragon 835 processor and 4GB of RAM. Since AT&T is branding Moto Z2 Force ahead of Verizon, high expectations on LTE speeds is expected. It is rumored to support 1 Gbps speed on LTE network using AT&T carrier.
As we didn't get more official information from Motorola, stay tuned to GoAndroid for swift Moto Z2 Force as well as technology updates