Samsung has announced its Galaxy S7 and S7 Edge back in 2016 and currently the latest installment of their S-series is the Galaxy S9 and S9 Plus. Samsung Galaxy S7 was a very powerful device and even in 2019 it still manages to deliver acceptable performance, it has a superior set of cameras and is backed by robust hardware. The device offers Samsung's custom UI termed as the Samsung Experience due to which some users prefer installing custom ROMs over the stock software. So, today we are listing best custom ROMs for Galaxy S7.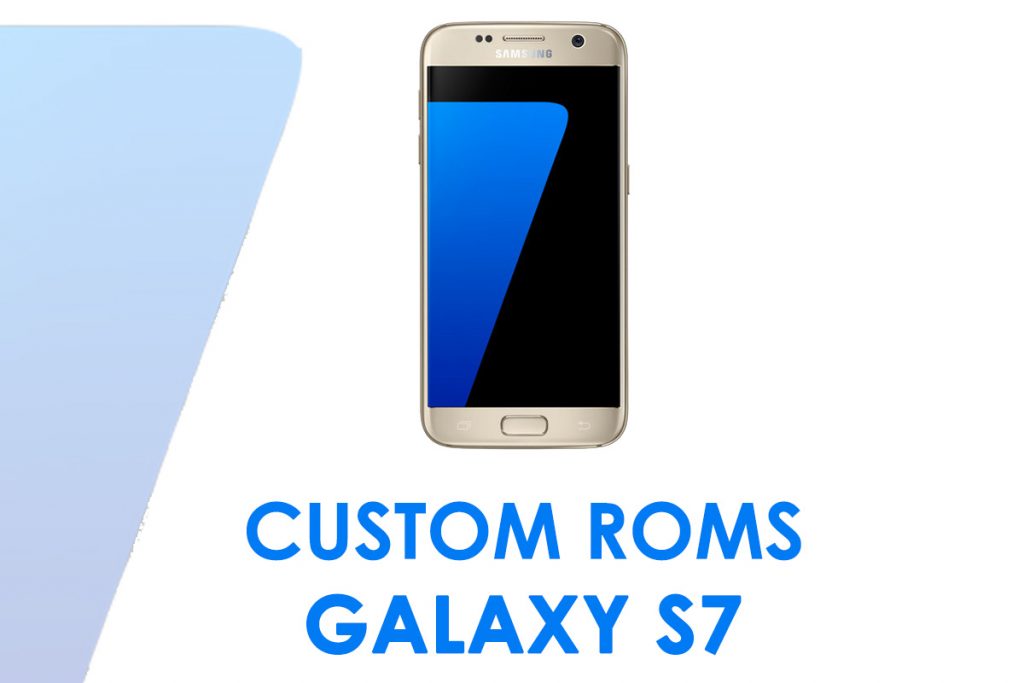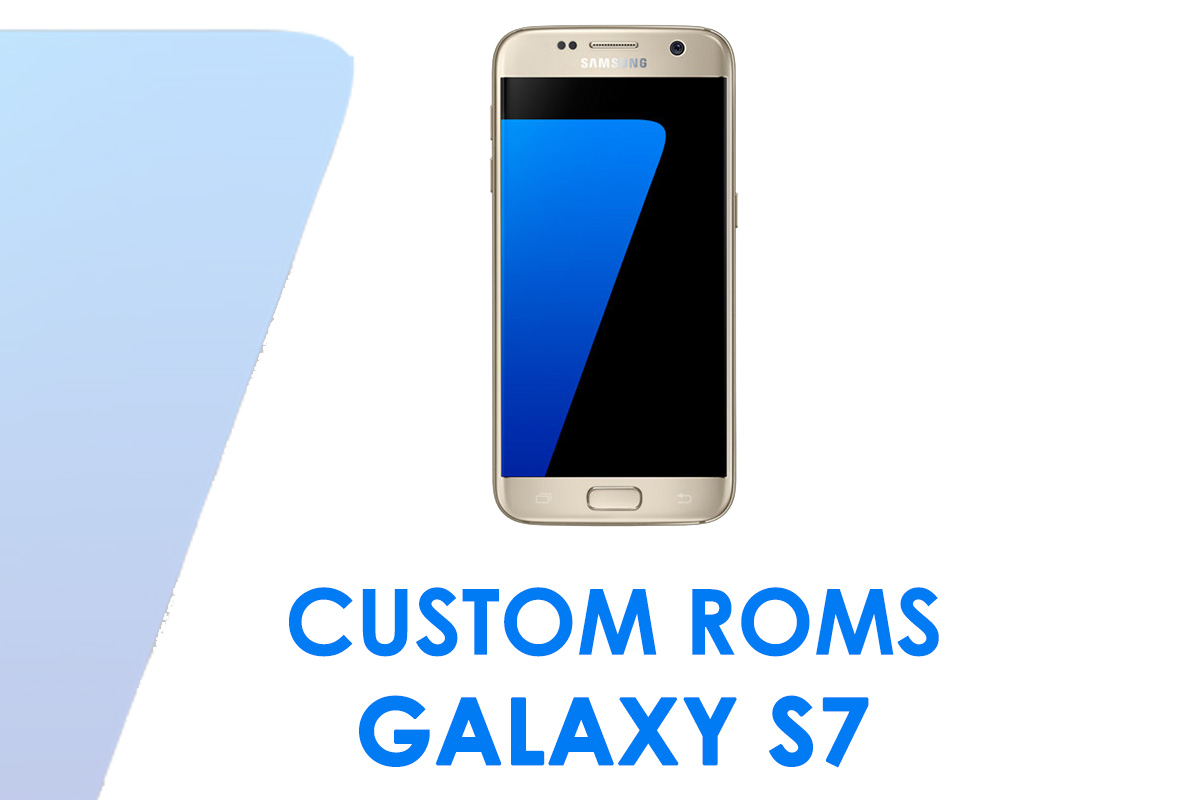 This beast device with time is getting old and the official support is not present from Samsung. So, Samsung Galaxy S7 users have to shift to the custom ROMs to get the latest features of the latest Android versions. That's why we are here with a list of Custom ROMs for Galaxy S7 and S7 Edge.
Samsung Galaxy S7 is packed with a more improved camera with a 12 Megapixel sensor having LED flash and IR sensor on the back and 5MP on the front side for selfies, a 5.1-inch Super AMOLED Quad HD screen, 3,000mAh battery. Galaxy S7 is powered with Snapdragon 820 processor with 4GB RAM, 32GB built-in storage with microSD support up to 200GB.
Things to do before installing Galaxy S7:
How to fix Samsung Galaxy S7 won't turn on problem ?
How to fix dm verity error on Galaxy S7 and S7 Edge
Now, the question here arises is that which ROM will be the best suit your device. Let's see what are some of the best custom ROMs for the Galaxy S7/S7 Edge are available. So without wasting any time let's jump to the list.
List of best custom ROMs for Galaxy S7
LineageOS 15.1(Android 8.1 Oreo)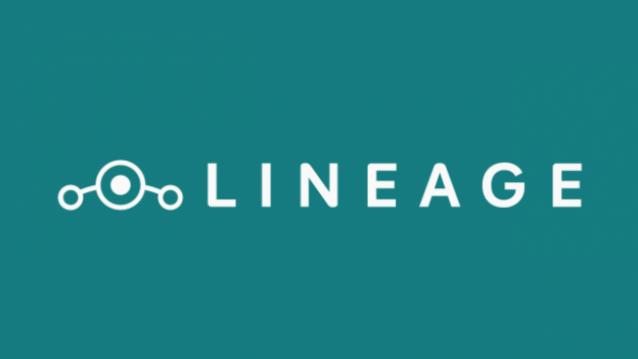 You can call LineageOS as a little-customized version of the old CyanogenMod which has become obsolete now. This latest ROM is based on Android 8.1 Oreo and the one about which we are talking here is only compatible with the Exynos version of the device. This ROM offers nearly a Stock Android experience with almost zero bloatware, the credit for this particular build goes to XDA member Ivan_meler.
As described by the developer, it is in the beta phase currently due to which a user might end up facing some issues. Some known issues are improper GPS, Video player stretches the portrait video, Graphical glitches. If you wanna know more about it then you can move to the official XDA thread.
Resurrection Remix 6.0 Oreo ROM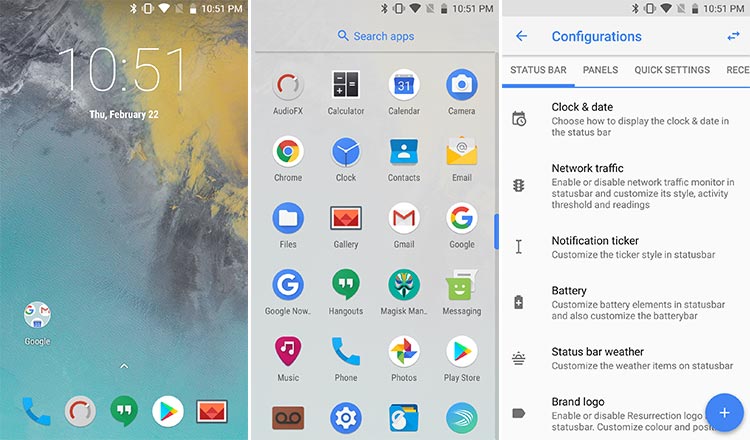 If you are into rooting for a while then you may have heard the name of this ROM, this Android Oreo-based ROM is now available for the Galaxy S7 handset. The ROM is based on the AOSP source code which means the experience you will be getting on this is very identical to that of the Stock Android.
This ROM is a mixture of some well-known ROMs like LineageOS, Slim, AOKP, Paranoid, etc. This new ROM offers all traditional Android 8.1 Oreo features including the Notification dots, new Notification panel, Split screen, etc. For more information and downloading options you can visit this link: Resurrection Remix ROM
AOKP(Android Oreo ROM)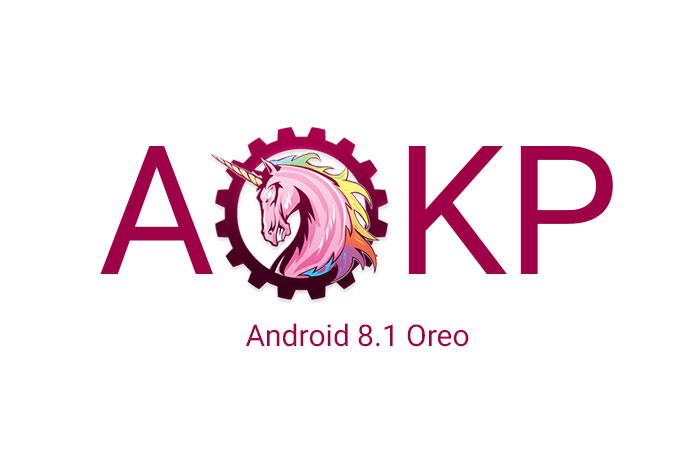 AOKP stands for Android Open Kang Project, this ROM is very well designed and is based on Android 8.1 Oreo. The ROM is based on LineageOS and AOSP which makes it distinctive as it packs a lot of new features.
It is free from any sort of bloatware which means you will be getting a pure stock Android-like experience. AOKP ROM contains some identical bugs which are found on LineageOS like GPS issues, video playback not working in some situations, etc. For further download inquiries, you can head over to XDA thread.
Android Ice Cold Project(Android 8.1 Oreo)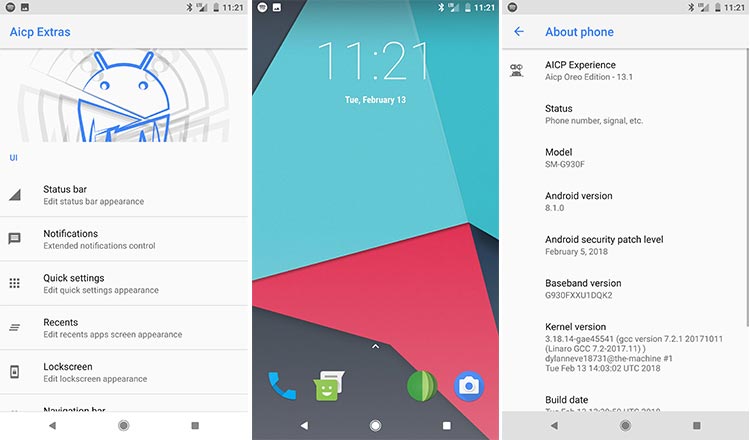 This is one of the best ROM available for the Galaxy S7 and S7 Edge smartphones right now. This ROM is available for more than 100 devices now belonging to various OEMs. As mentioned above this ROM is based on the Android 8.1 Oreo, it shares some of its features with Paranoid ROM.
The ROM provides you great customization options like assigning different gestures for distinct features, lock screen colors, etc. The biggest cons of this ROM is that it struggles with the same disabilities that are found on the LineageOS 15.1. For further information visit the official XDA thread.
Samsung Experience 9.0 Unofficial
It brings the same features and functions to the S7 Edge that are present in the Galaxy S8-series of devices. The ROM is based on Android 8.0 Oreo and is only compatible with the Exynos based Galaxy S7 Edge.
To install that one obviously needs a rooted handset with an unlocked bootloader. Being an unofficial build it might possess some issues. Again this ROM is by no means compatible with the Galaxy S7(G930F), it will only support Galaxy S7 Edge(G935F).
This is our list of the best custom ROMs for Galaxy S7/S7 Edge 2019. If you have any recommendation please comment below.