Wayback Machine is a premium tool on the internet for archiving a website. It is used by several website owners, webmasters, developers for different purposes. Everyday Wayback machine caches Millions of websites to archive a new version of the page. It's a playground for strategy makers,  analysts, and explorers.
Wayback machine allows users to see the website history, its looks, design, and how it has evolved in recent times. As we have a dictionary for every English word, Wayback machine acts as the digital dictionary or archive for every website. Since 1996, the popular archiving service is actively saving every change on every website.
Analytically, the web archive hosts 100 TBs of data and has saved more than 10 billion web pages. Some users are using it to recover deleted data of the websites. It's a way to see the journey of a website from shambles to top. Although, besides such an elite history, it lacks some features. We have been looking Wayback machine alternates from past some time. Today, we compiled a list of Alternates to Wayback machine with different features and options. Let's have a look at the whole list and enjoy these services also.
Best Wayback Machine Alternatives:
Archive.is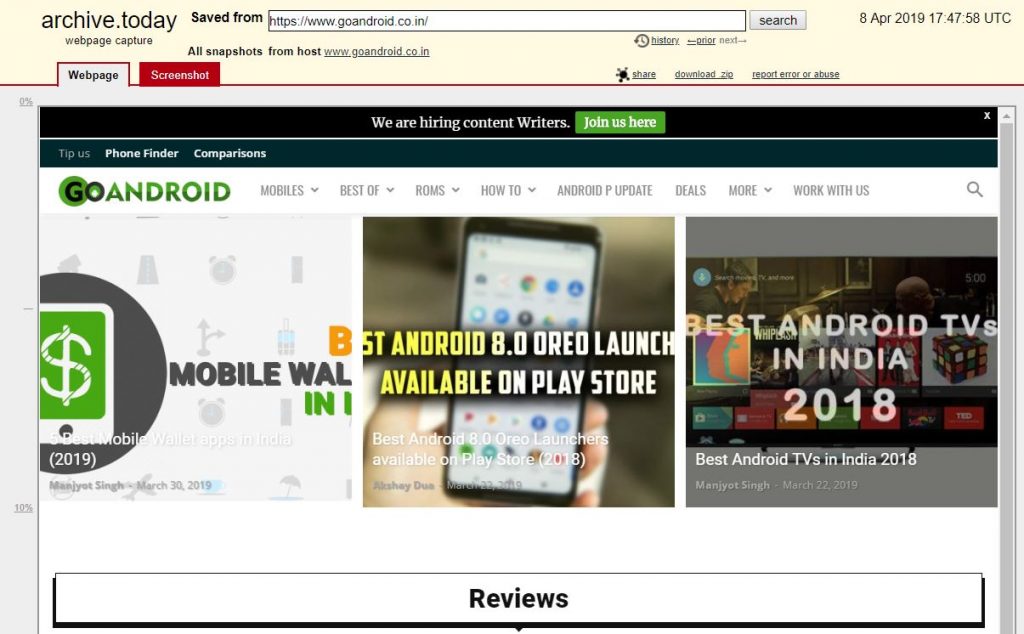 It is the top contender for the best Wayback machine alternatives. Its simplicity and ease of use are the major pros of using Archive.is. It is an old competitor of the Wayback machine because of user-friendliness and easy navigation.
Pros:
Simple to use
Easy navigation
Access to code and screenshots
Share and Download option
Cons:
Snapshot upon manual action
ScreenShots
As the name suggests, ScreenShots only saves the photo of the website. It cannot save code and the target links. It is a perfect fit for users who want to look at the design of the website. To save the screenshot, the user needs to initialise the action, and it doesn't snap screenshot automatically.
Pro:
Easy to Use
Whois record information
Cons:
No Code or link information
Manual Initialisation for snapshot
iTools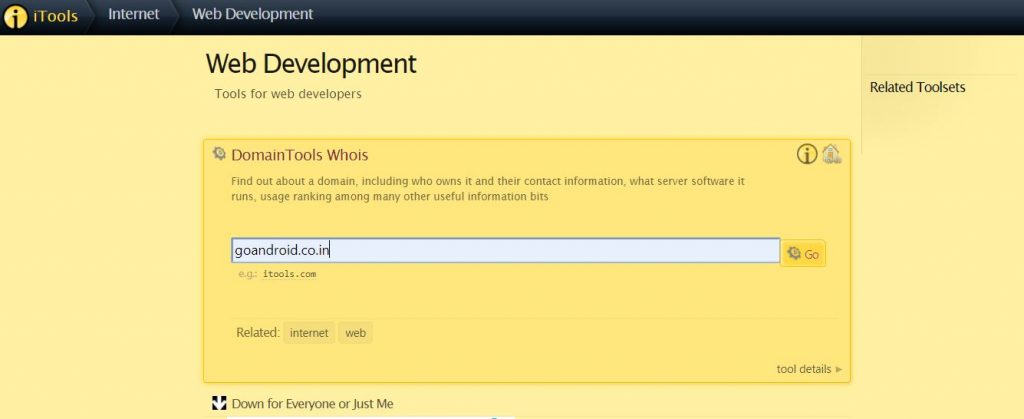 It provides different matrices of the website along with usual features. To access the archives of any particular website, you will have to click on the "internet" tab and "website" as like of the Wayback machine. It provides all the Alexa rank details, along with the competitor's data. It allows you to get insights about a particular website.
Pros:
Shows traffic and competitors' details
Relevant information is available for a domain.
Reliable information from relevant websites
Cons:
Lengthy process
Fetches data from third-party websites
Pagefreezer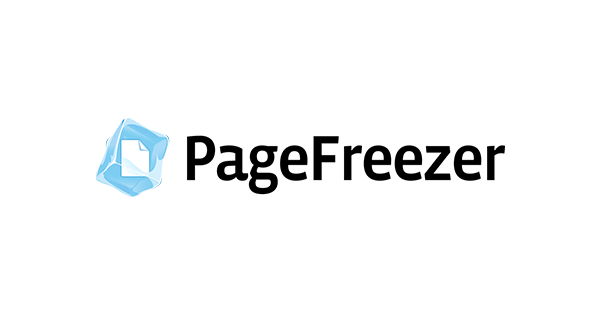 It's also multi-tool website offering enriching features and metrics. But before accessing tools, the user needs to sign up. It helps to archive the content of the website with all special tools. The Canadian company's archive software is a Saas-based service which let the users create a website's web archive file. Unlike other services, users can automate the archiving feature.
Pro:
Automated archiving
Various useful tools and options
Personalised storage
Cons:
Need to Sign Up
Complex to use
DomainTools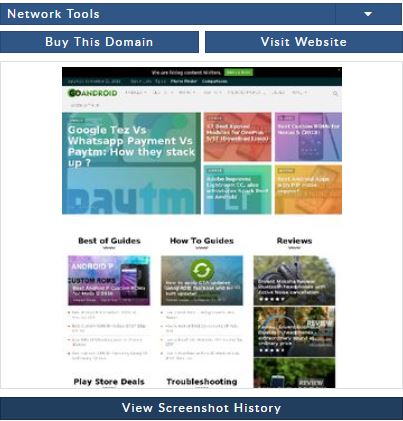 It's a familiar name in the domain market, as it brings several different tools from Whois name records to monitoring services. Similarly, DomainTools also embedds Screenshot history tool which allows the users to crawl the historical look of the website.
It also provides some technical details such as the IP address of the website and the hosting service it uses. Other domain records are also accessible using the DomainTools.
Alexa

It is the last but not the least service which provides all the real-time analysis of the website. It can give you all the technical and analytical details of the website. The only cons of Amazon-owned company – Alexa is its inability to save the screenshot. Other than screenshot it can give you every possible detail of the Website.
Pro: 
Detailed Analytical Report
Real-time data
Available for free
Cons:
Unavailability of screenshots
See also: Best Skype Alternatives for Video Calling and Conferencing
We hope you like our list of some best Wayback Machine alternatives. Users can use any alternative based on requirement. Every tool listed above has its own Pros and Cons. If you have any suggestion or know any better tool, leave a comment below.