The Huawei P30 and the P30 – two recent flagship devices with amazing cameras were launched by Huawei in the global market. Huawei P30 and the P30 Pro to go on official sale in China on 11th April 2019. The company is readying its products for the global markets as well.
A recent report from a local publication in China reveals that Huawei already prepared a stock of 6 Million Units. It will be sold over the global market, including India as well. It also mentions the company's plans to sell over 20 million units of the Huawei P30 Series this year.
Most of the smartphones are manufactured at Foxconn's Zhengzhou plant in Henan – same place Apple used for the production of iPhones. Huawei is trying to take full advantage of the declining Apple share in China.
To meet demands, the company is eyeing for a better supply chain. At the Shanghai AWE 2019 Conference, Yu Chengdong, CEO of Huawei's consumer business revealed the company's plans to sell over 250 – 260 million units.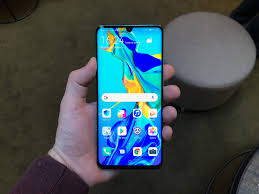 The Huawei P30 will be available in over three variants in China. The base variant packs  8GB RAM + 64GB storage for 3,988 Yuan (approximately $590); 8GB RAM + 128GB storage variant which will cost around 4,488 Yuan (approx. $665); and the top end variant of 8GB RAM + 256GB storage model will be priced at 4,988 Yuan (~$740).
Whereas, Huawei P30 Pro will be available in China in three variants. Its 8GB RAM + 128GB storage which will be priced at 5,588 Yuans (~$820); 8GB RAM + 256GB storage costs around 6,288 Yuan (~$935); and 8GB RAM + 512GB version will go for 6,988 Yuan (~$1,040).
(via)