Yesterday, Xiaomi announced the MIUI 12.5 along with the launch of Mi 11. However, the Mi 11 already made news during the announcement of the Qualcomm Snapdragon 888. Xiaomi will be launching the MIUI 12.5 with the Mi 11, which totally makes sense, considering the features and improvements offered by the MIUI 12.5. Let's span on some of the best MIUI 12.5 features.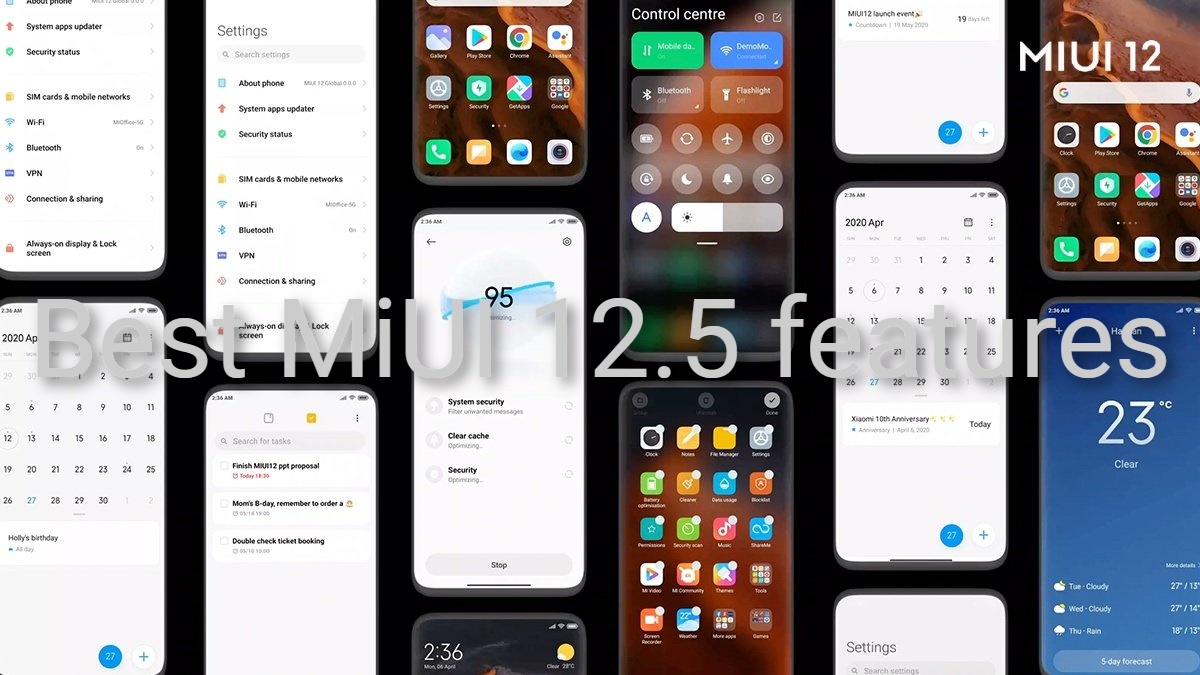 The naming scheme Xiaomi went with is a bit confusing. While 13 should've been the right name but Xiaomi stuck to MIUI 12.5, which will make it seem like a minor update. But Xiaomi confirmed that MIUI 12.5 is actually a huge step forward and will power their phones in 2021. So without further a due, let's look what the new update has for us.
Best MIUI 12.5 Features
Xiaomi through the presentation compared the new MIUI 12.5 with the other popular brands like Apple, Vivo and Oppo. One slide from the announcement, in particular, drew our attention.
Lesser bloatware
Xiaomi compared the number of system apps the MIUI 12.5 offers with other popular devices. Xiaomi beat every other brand, including Apple in the race of lowest no of system apps.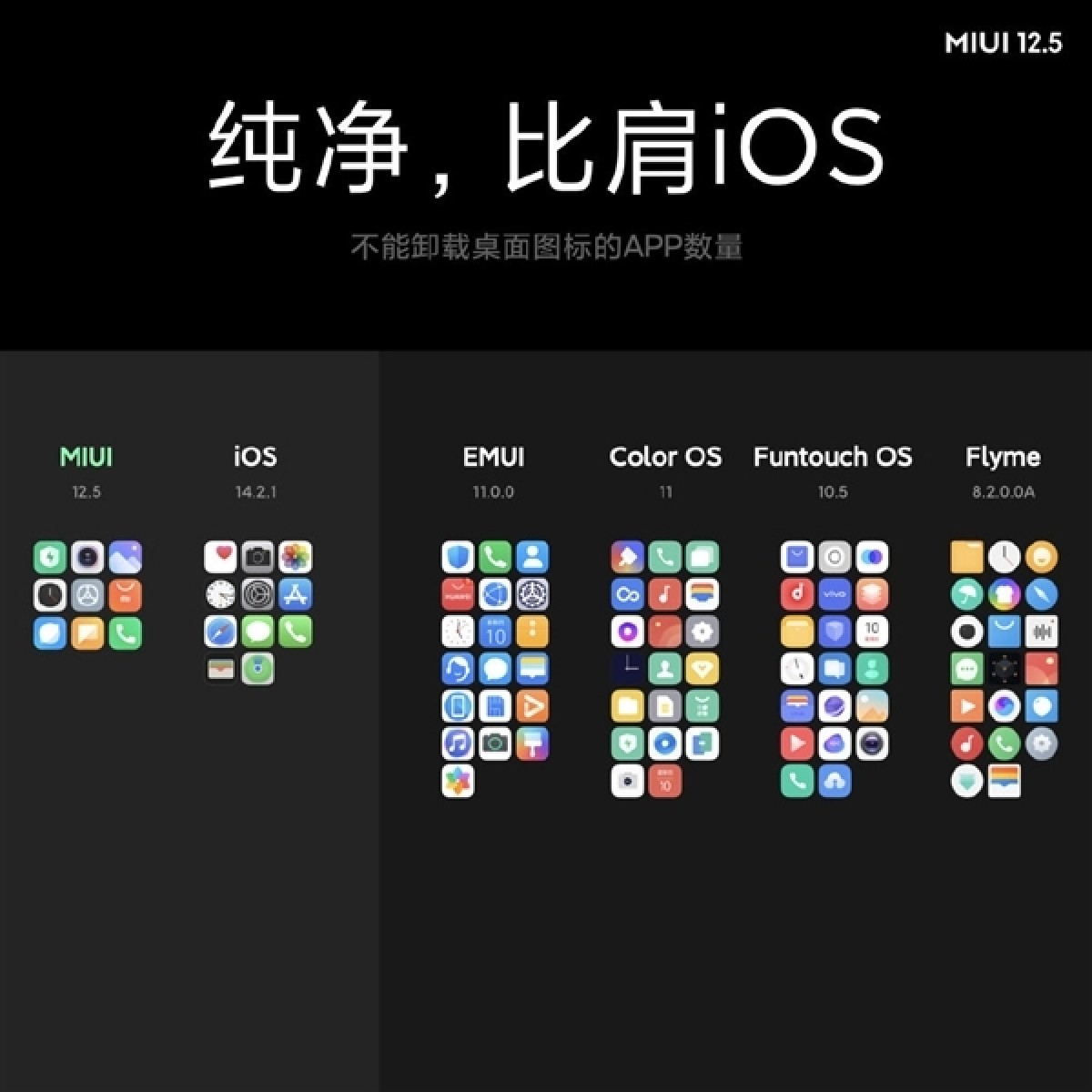 The above image might be more than enough for Xiaomi to take over their rivals in the coming year.
Redesigned UI
Xiaomi completely redesigned the overall User Experience with the new update. 
The new User Interface highly improves MIUI visually.

The animations feel fresh and smoother. Smoother than even an iPhone. 

The wallpapers and the live wallpapers now look stunning and more attractive.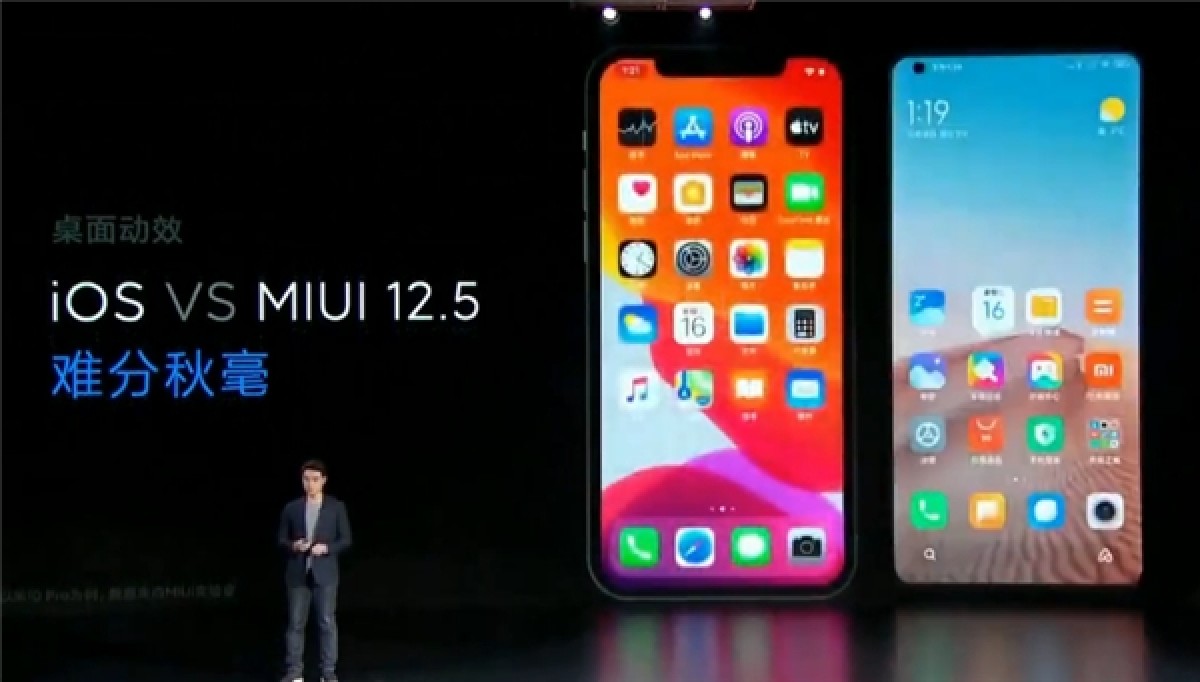 Improved Performance and Power Saving
The update brings a ton of improvements under the hood. According to Xiaomi, MIUI 12.5 is lighter, faster, and more efficient than the MIUI 12.
MIUI 12.5 uses 20% fewer cores and 35% less background memory compared to the MIUI 12.

Xiaomi also claims that the update reduces the overall power consumption by 25% than its predecessors.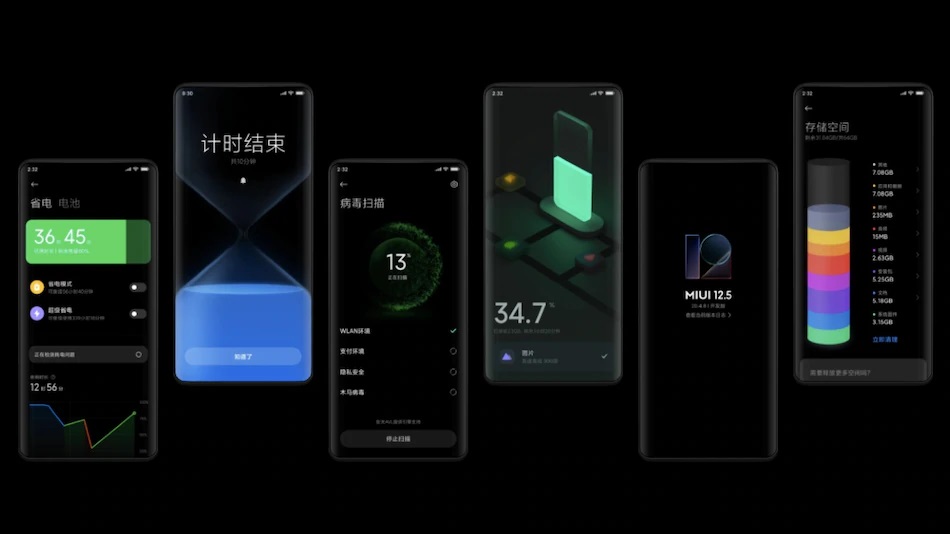 Xiaomi released the Closed Beta to selected users via OTA from yesterday (December 28). However, the Public Beta will not start until mid-January 2021. The Chinese variants of the following devices are now eligible for the beta. We hope that more phones will be added to the list soon. 
Mi 10

Redmi K30

Some Redmi Note 7 variants

Xiaomi Mi 9 lineup
MIUI 12.5 seems like a good move from Xiaomi, considering the current position of the brand. The update, even though it might sound minor, brings some improvements to its predecessors. Xiaomi had a setback in sales with the previous versions of the MIUI. Xiaomi seems to be working really hard to buy back their reputation.