Google is working on the new iteration of the Android Operation System i.e. Android 14. The search giant has already rolled out three Android 14 Beta builds with fixes and improvements. Today, the Android 14 Beta 4 is rolling out with a set of new changes and fixes. The new version is further polishing the features and performance of Android 14 before the final beta which is scheduled a few weeks from now.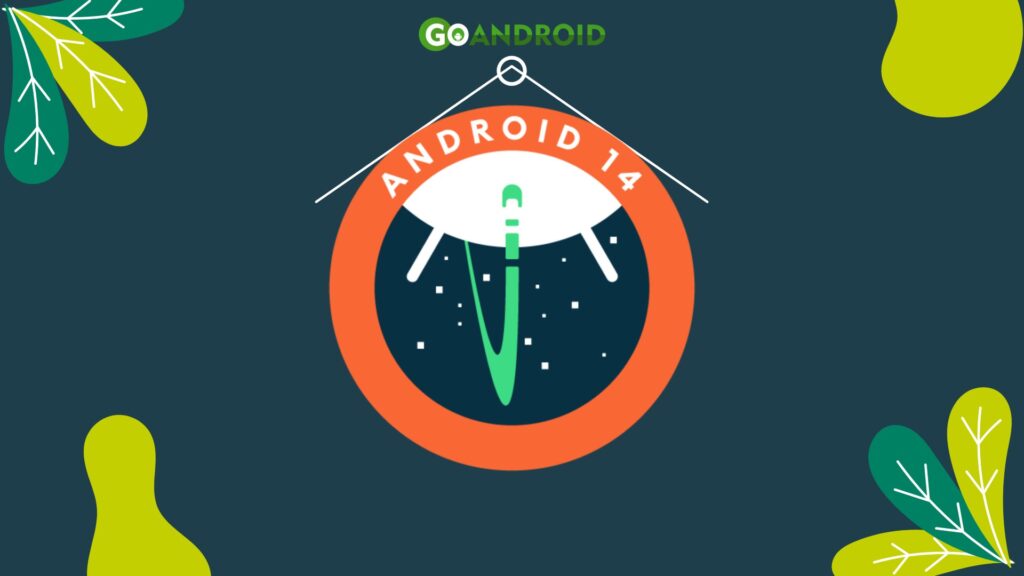 Must See: List of Samsung Phones getting Android 14 Update (Expected)
As we are stepping into the future, the foldable form factor is becoming common, and so are the software updates which bring compatibility at the root level for such form factors. The new Android 14 Beta 3 is also available for the Pixel Tablet and Pixel Fold. It is aimed to bring compatibility and stableness for multiple form factors and devices.
Android 14 Beta 4 Features
Android 14's Easter Egg: The update brings an easter egg for Android 14. It launches a space exploration minigame. Inspired by Apollo 14 shuttle, the easter egg follows the same theme. It even allows the user to adjust the intensity and direction of the thruster. On top of it, the user can see information about the star nearest to their current location.
New "Muted" Icon: The small changes are also part and parcel of this new update. Ditching the Bell Icon, the Android 14 introduced a speaker for "Muted" Status.
Auto PIN Unlock: Wasting time to press the "enter" button after typing in the PIN is now gone, the Android 14 will automatically log in once you enter your PIN.
New System-Defined Profile Photos: The new system update automatically allows to assign of basic images as profile photos.
Know When Your Phone was Manufactured: The Android 14 Beta 4 allows the user to know when the phone was manufactured.
Apart from these new feature additions, there are massive bug fixes that are part of the latest update.
Issues Fixed in Android 14 Beta 4
Fixed a system issue that caused both notifications to stop appearing and Quick Settings tiles to stop working until the device was restarted.
Fixed system issues that sometimes caused VoIP apps to stop recording audio when the screen was locked or the app was put in the background.
Fixed an issue where the title of the currently playing song would abruptly disappear or be replaced with other information when transitioning a device from always-on-display mode to the lockscreen.
Fixed an issue that sometimes prevented devices from charging or allowed a device to charge but erroneously reported that there were issues with the connected charging cable or accessory.
Fixed a system issue that sometimes caused the Android System Intelligence service to crash.
Fixed an issue that caused the CredentialManager registry to fail when using more than one set of credentials.
Fixed issues where the HealthConnect API returned null pointer exceptions in some cases to calling apps.
Fixed issues that could cause boot loops and "Application not responding" messages on some devices.
Fixed an issue where some elements on the system UI didn't retheme correctly when switching between day and night modes.
Fixed a system issue that caused the Picture-in-Picture (PiP) window to be unresponsive when using an app (such as Google Maps) in PiP mode and then locking the screen and reopening the app by tapping the notification on the lock screen.
Fixed an issue where the lockscreen wallpaper was sometimes reset to a blank, black screen when setting a new wallpaper for the home screen.
Fixed issues that caused poor UI animations in the launcher.
Fixed an issue where an intent picker dialog was incorrectly shown during work profile setup, which interfered with a user completing setup successfully.
Fixed an issue that caused the rounded borders on notifications to display incorrectly.
Fixed an issue where a device could sometimes become unresponsive if eSIM was disabled.
Fixed an issue where the lock screen sometimes got stuck with a blank, black screen.
Fixed an issue with ConnectivityService that could cause a device to crash and restart in rare cases.
Fixed an issue that sometimes caused the system volume slider to be stuck on the screen.
Fixed issues where the titles of some Settings pages were not announced correctly and some areas within the system Settings app couldn't be accessed when TalkBack was enabled.
Fixed an issue that could cause fingerprint enrollment to fail if the device was rotated during enrollment.
Fixed an issue where connected Bluetooth devices were not ranked correctly in the system audio output switcher.
Fixed an issue where the notification shade didn't close after tapping a notification to launch an intent. Fixed an issue that sometimes caused the analog clock to fail to display when viewing wallpaper preview.
Fixed an issue that sometimes caused only a right-side Bluetooth earbud to be paired.
Fixed issues that prevented app launch animations from playing correctly.
Fixed an issue where notifications from a prioritized conversation were erroneously dismissed when the group of non-prioritized notifications was dismissed.
Fixed an issue where the sharesheet sometimes crashed after pressing the copy button.
Fixed an issue where the UI didn't return to the sharesheet workflow if a user edited an image from the sharesheet.
Fixed an issue that sometimes caused Face Unlock to fail.
Fixed an issue that sometimes caused a USB headset to consume additional power when connected to a device that was making a call using Voice over LTE (VoLTE).
Fixed a null pointer exception that sometimes caused the launcher to crash after launching an app.
Fixed an issue where, when using a device with a work profile, the Google Play Store app in the work profile would hang or crash when launched.
Fixed various issues that caused the system UI to crash in some cases.
Fixed other various issues that were impacting system stability.
Compatible Devices
Interested folks can install the Android 14 Beta 4 on Pixel 4a 5G, Pixel 5, Pixel 5a, Pixel 6, Pixel 6 Pro, Pixel 6a, Pixel 7, Pixel 7 Pro, Pixel 7a, Pixel Tablet, and Pixel Fold, as well as the Android Emulator. Featuring  July 2023 security patch, the update is a must if you're using Android 14 Beta 3. The users can update via the Android Beta Program.