Are you looking for any Custom ROM for Lenovo A6000 in 2019? Then you are in the right place, and we will let you know about the best custom ROMs for Lenovo A6000. It was launched in May 2015 with outstanding specs at affordable pricing. It was a much better phone at a much better price in 2015.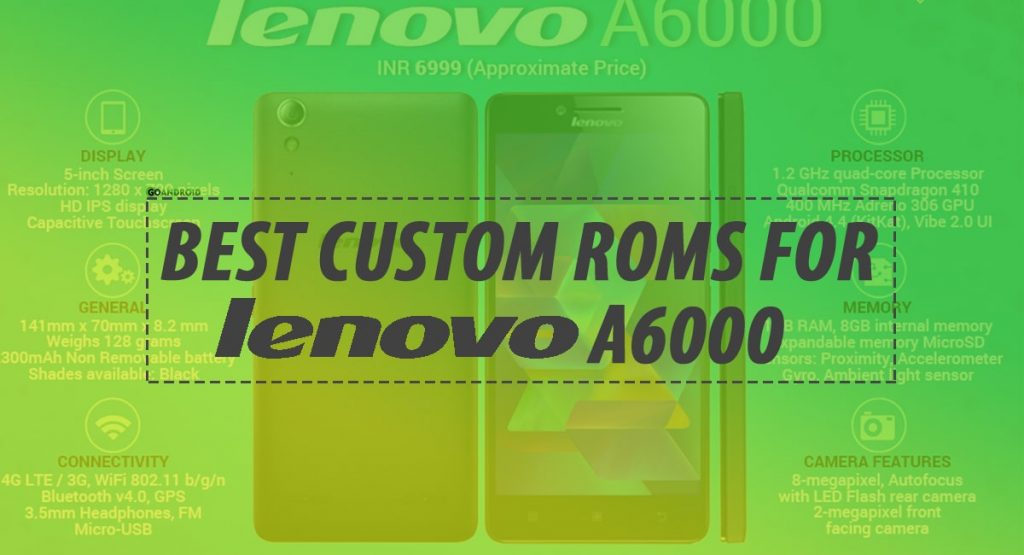 Lenovo A6000 comes packed with 1.2GHz quad-core processor and runs on 1GB RAM. It holds a 5-inch touchscreen of resolution 720 by 1280 pixels. Further, it contains 8GB of internal storage 2GB RAM. In the camera section, there's an 8-megapixel shooter on the front side while a 2 megapixel sits on the front side for selfies. It was launched with Android 4.4 Kitakat onboard and later received Android 5.0 Lollipop. Officially, Lenovo didn't support the Marshmallow update, but several custom ROMs can be installed on the device.
As time passed, the Lenovo A6000 was left behind by Lenovo, and it didn't receive any official update since the past few months. Although, Lenovo has stopped the development of the A6000. As per official reports, Lenovo won't be providing Android Marshmallow update for Android 5.1.1. Well, the users need not worry as the third-party development for the device is still hot. There are many Custom ROM for Lenovo A6000 that are available in the market. So without wasting any further time, let's see the list.
List of Best Custom ROM for Lenovo A6000
Resurrection Remix
It is one of the best custom ROM present for Lenovo A6000. It comes prepacked with various features such as Dark mode, smooth interface and responsive. Resurrection Remix can give you 400-500MB of free RAM after installation. It is based on Android 7.1.2 Marshmallow. Currently, it is stable and no bugs are present in the ROM. Users can install it flawlessly by simply flashing it on custom Recovery. You can download Resurrection ROM from Download button below.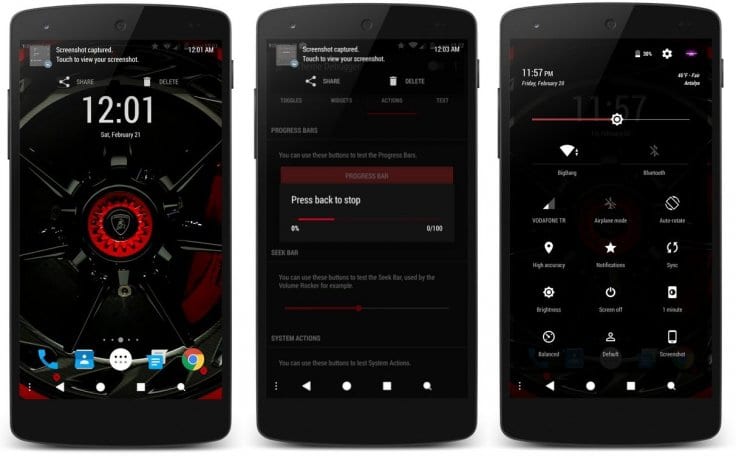 It brings a lot of customisation options helping you to transform your device. It is the most stable ROM that is available for the Lenovo A6000.
Unofficial Lineage OS
How a person can forget about the LineageOS, it is the most supported custom ROM for the Lenovo A600. It is based on Android 7.X nougat and is purely stale ROM for the Lenovo A6000. It is not the official LineageOS, but all the code is imported from the base ROM.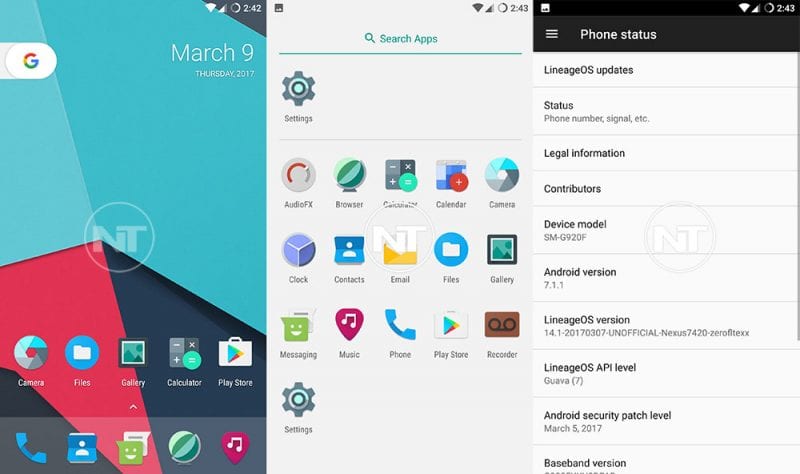 All the features are working in the unofficial LeineageOS 14.1 version. Talking about the features, there are plenty of features that are unmatchable with any other ROM. Users can flash it and can forget about any issues that you can get while using it.
It can easily allow you to perform routine functions such as placing a call, camera, GPS and other things.
DarkNess reDefined
As the name suggests, it redefines your device with a bunch of different features. Even now, it is in the development, so you can expect some more features via updates if you install it on Lenovo A6000. THe ROM makes the perfect difference between performance and battery life. After installation, ROM gives you a free 300-400 MB of storage.
It is based on Android 7.1.2 Nougat, and currently, there's no bug present. You can simply install it by flashing the ROM zip, Nootimisation zip and Gapps file.
MIUI 8 for Lenovo A6000
Are you a Xiaomi fan? Then you can install the MIUI 9 ROM for Lenovo A600 without any issue. You will get all the in apps along with the ROM. It brings several exciting features and an option to change the interface upon need.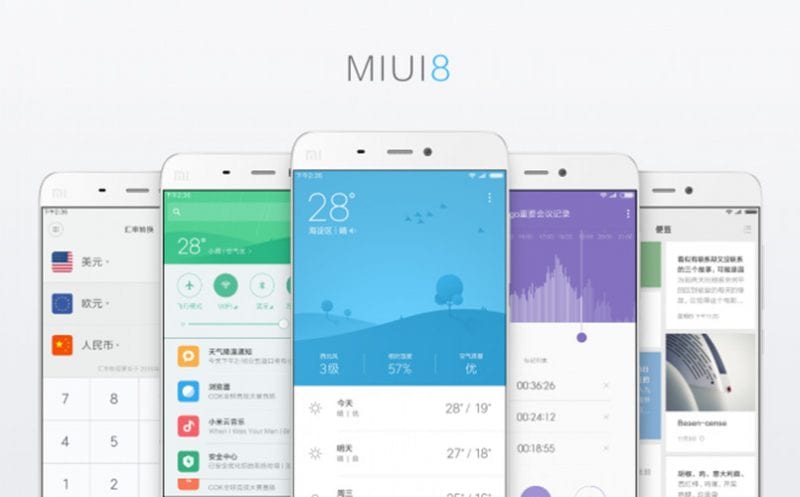 MIUI 8 ROM works perfectly without any bug on the device. In order to install it, you need to download the ROM file and flash it using a custom recovery.
AICP Official ROM
If you want to have a feel of Vanilla Android, then you must try the ACIP Official ROM for Lenovo A6000. It is best ROM if you want to try a custom ROM with a blend of customisation options. There are few bugs in this ROM, and it will show the same battery sign until restart, means your battery icon won't change on a real-time basis.
The major pro of the ROM is that it will give you around 500 MB for free. It gives you awesome battery life and is based on Android 7.1.2 Nougat.
AOSP Extended ROM
Many users want to have pure vanilla experience with the Custom ROM. Well, users can flawlessly try the AOSP Extended ROM on their Lenovo A6000. It is a perfect ROM for daily use and gives you the best stable ROM experience. As it is driven from basic AOSP code from Google, it gives you best battery backup.
It is based on Android 5.1.1 Lollipop and brings various customisation options.
CyanogenMod 13
We all know, CyanogenMod is now dead and no more development is happening. But the old devices still run it without any issue. Similar is the story of the Lenovo A6000. It can be used without any need to have any Google application (Gapps) installed. It is based on Android MArshmallow and gives you clean and smooth UI.
This is our list of Best Custom ROM for Lenovo A6000. We hope you choose the best custom ROM for your device after learning about them from here. If you know any other Lenovo A6000 ROM, then make sure to comment it below.