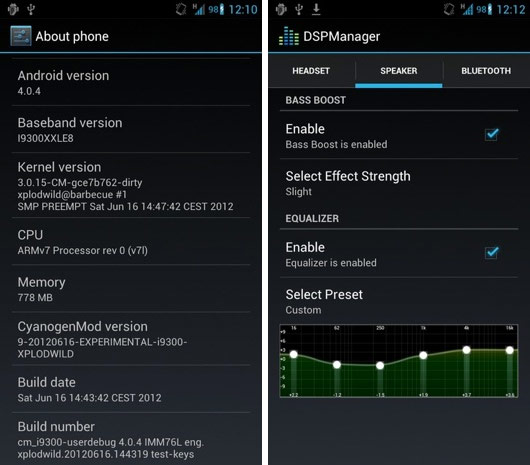 Officially Cyanogen today made CyanogenMod 9 available for Samsung Galaxy S III. Samsung new flagship Galaxy S III is packed with best UI, TouchWiz UX Nature which provide fantastic experience to its users while usage. But there are some users which want more from their phone and they wanted to try CyanogenMod 9 Nightlies for best experience. Folks are lucky as CyanogenMod 9 Nightlies is available for Samsung Galaxy S III.
Currently there are some bugs in the latest builds "FM Radio is currently not supported, using LED flash causes some problems and waking the device up using volume keys might not work because the device is sleeping too deep and doesn't recognize key presses".
CM9 provides Android 4.0 experience while providing a few finely-crafted tweaks to enhance usability, including a master audio equalizer and lock screen gesture controls. Wanted to give it a try you can start from source link and you should know risks before  starting.
Source: XDA-Developers