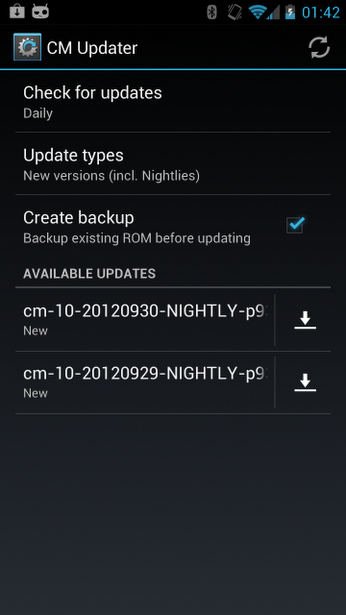 Team CyanogenMod over at Google+ announced that they have introduced CM updater in their latest update to CyanogenMod ROMs. CM updater will automatically check for updates and installs them. Earlier various other developers implemented this type of technique for their ROMs.
CM updater doesn't setup recovery first. So you need to install Clockworkmod reovery also. Similarly Apps are also not automatically updated you need to do it manually. To get this new Cyanogenmod updater check for updates on your CyanogenMod by heading to Settings>About Phone>Cyanogenmod updates.
Did you like this new feature in CyanoogenMod?