What if all the tech enthusiasts can't just get hands-on with the Pixel 6a? They can get the feel by downloading Google Pixel 6a Wallpapers.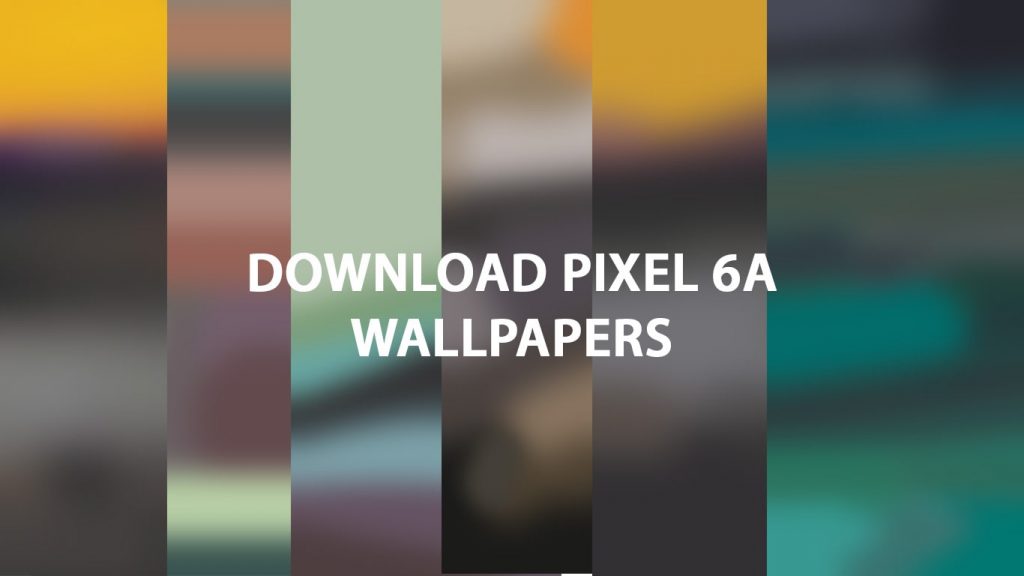 Yesterday, Google launched the affordable smartphone in the Google Pixel 6 series, dubbed Google Pixel 6A. It was first announced in Google I/O 2022 as a Pixel 5A. The highlight of the Pixel 6A is that it runs on the same chipset that powers Pixel 6 and 6 Pro. It features a 6.1-inch Full HD+ OLED display with a 60Hz refresh rate. Several users will be waiting to download the wallpapers which Google has included with the smartphone. Google has included fresh live and static wallpapers with the smartphone.
Google Pixel 6A Wallpapers!
There is a total of eight static wallpapers which are available to download now. These aren't official and are recreated by third-party developers. The wallpapers may look blurry, but it is the design. There are many design elements behind them. Thanks to developers like Pashapuma Design and Smart Wallpaper Art for sharing these wallpapers. It has a high resolution of 1080 x 2280 pixels and can be downloaded from the below link.
Google Pixel 6A Live Wallpapers!
As usual, Google has included some fresh live wallpapers with the Pixel 6A smartphone. Those are exclusive to the Pixel smartphone and can be accessed by only them. If you own any Pixel smartphone starting from Pixel 3, you can download and enjoy the same. For other smartphone users, we will be sharing the ported APK from Pixel 5. We will update the article once the app of Pixel 6A becomes available. 
Make sure to share the article with your friends who may be looking to download and enjoy the wallpapers of Google Pixel 6A. When Google makes available the official wallpapers for downloading, we will update the article and share it with you.