If you're looking to grab Nothing OS Launcher, then you have landed on the right page. We have concluded all the major versions of NothingOS Launcher, and the users can download the respective versions from the buttons below.
Beginning next month, Nothing will roll out the Nothing OS 2.0 OTA update for the Phone (1). Certainly, you may download and install the Nothing OS 2.0 Launcher APK on any smartphone. The launcher has special features like Max Icons, Max Folders, and customized Nothing widgets. With the most recent software, wallpapers, the OS 2 Launcher, ringtones, and other features, Nothing Phone (2) was launched, which increased the hype even more.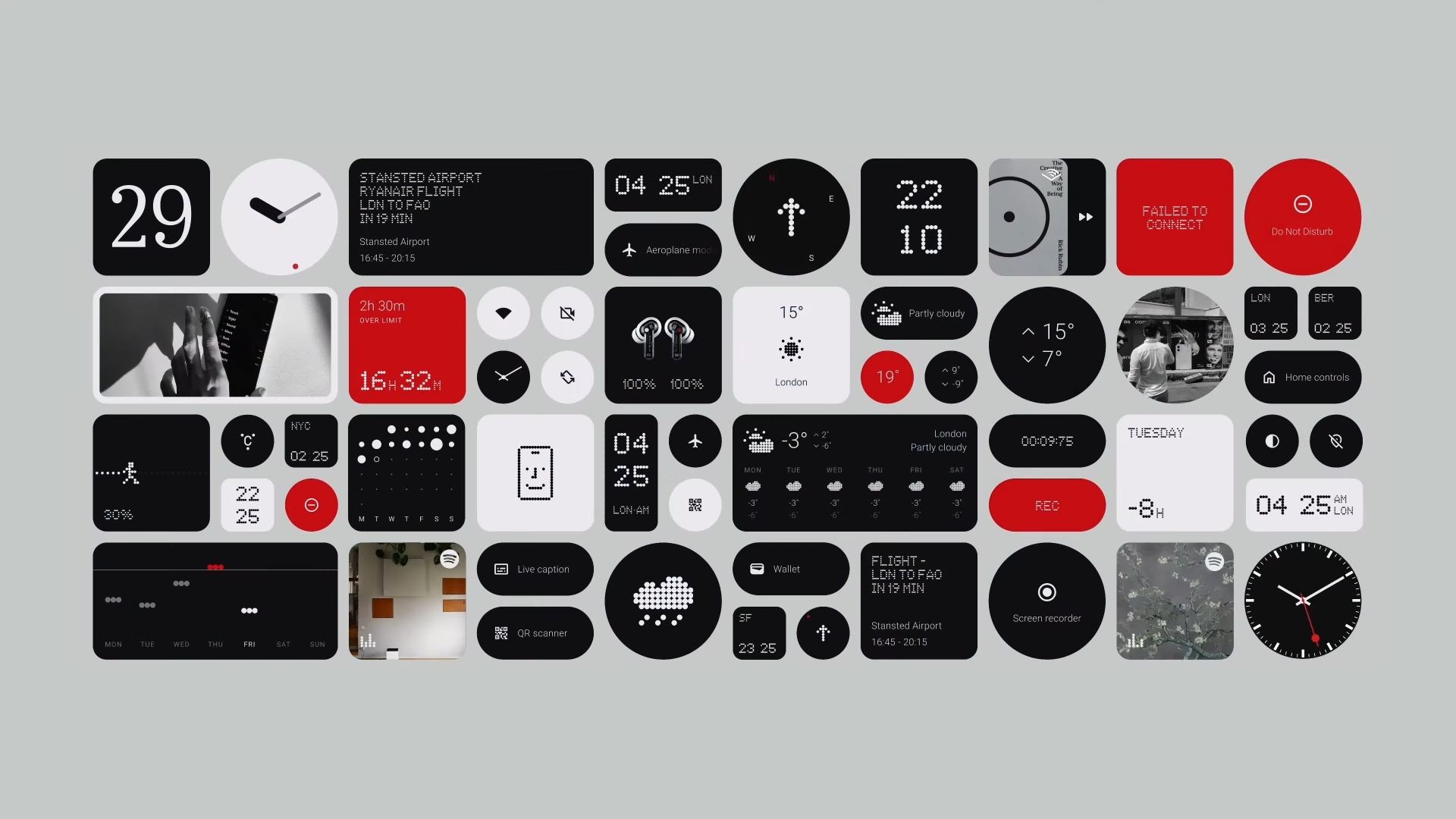 MAKE SURE TO READ: Download Nothing Phone (2) Wallpapers [QHD+]
Note, you might not be able to utilize the customized Nothing widgets on your Phone (1) even if the widgets are a standard feature of the operating system. Eventually, this is the launcher with the newest settings, options, and icon packs. The customized widgets are available with third-party plugins like Nothing Bespoke KWGT.
Download Nothing OS Launcher [All Version]
[July 16, 2023]: Nothing recently announced its latest custom Nothing OS 2.0 based on Android 13 along with the Phone (2). On 11th July, the Nothing Phone 2and it has brand-new widgets, a new launcher, and Nothing OS 2.0 firmware. Consequently, we have brought up the Nothing OS 2.0 Launcher APK for you. Simply download and install the APK on your device to taste what it feels like to use a clean Nothing OS with several exclusive features. The latest Nothing OS 2.0 Launcher was taken straight from the Nothing Phone (2). The Launcher has been tested and passed on Phone (1).
We hope you find the article to download NothingOS Launcher helpful, share your feedback in the comment section. We would love to hear your feedback.