Oppo Clone Phone is your answer if you are looking to switch your Android phone and transfer the data from one to another. The app is safe and convenient to use without having to lose any of your files. In fact, you can completely transfer your phone, including contacts, messages, call history, photos, videos, audio, files, system application data, installed apps, and their data as well. In addition, the app does not consume any data!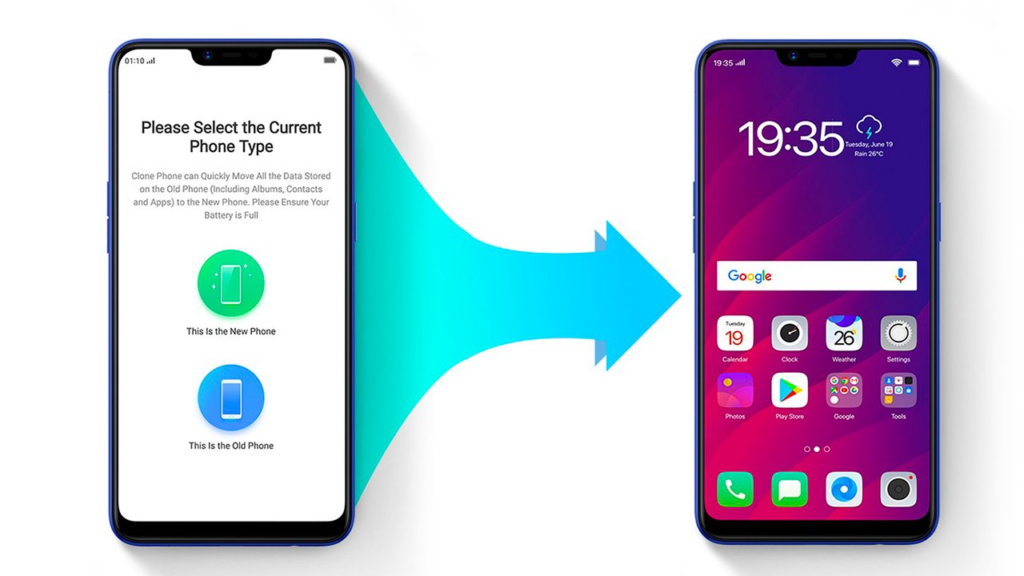 Download Oppo Clone Phone App 
[February 19, 2023]: 

OPPO is pushing a new update for its OPPO Clone Phone app. 

The update comes with version number 

v13.3.6

to its OPPO Clone Phone app. 
[September 5, 2022]: Oppo Clone Phone app with version v12.17.6 is now available to download. The user in the global market can tap on the button below. However, make sure that you operate your phone on Android 5.0 or higher OS versions. The build resolves a couple of issues and enhances the user's privacy.
What's New:
Adapt to Android version 29. In order to protect user privacy, please use the Clone Phone to scan the code connection and start clone, waiting for the system to pop up the connection prompt, confirm and manually connect before proceeding to the next step
Fixed some crashes and connection failures to improve user experience
Fixed some interface display problems.