If you are enrolled in the Evernote app Beta program then now you can test a new fingerprint unlock feature rolling out to users. The new security feature comes with version 7.12 of the note-taking app.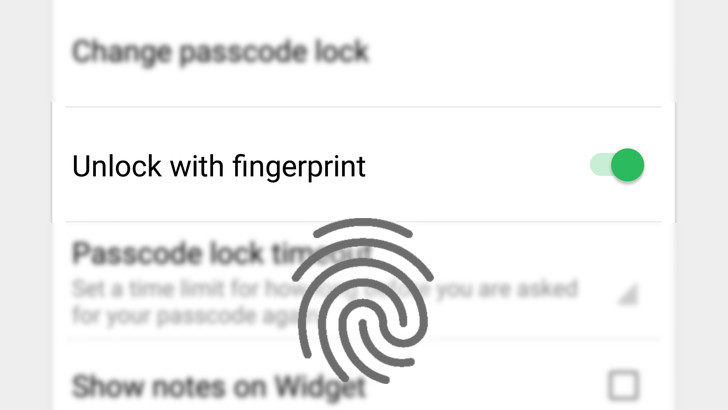 Since the feature is in beta you have to toggle quite a few buttons to get the authentication feature started. It works along with Passcode Lock. So first, you have to set up a Passcode Lock from the account info screen in Settings menu. After setting up Passcode lock, the fingerprint scanner toggle will be visible as 'Unlock with Fingerprint' tab in Manage Passcode Lock section. Turn on the toggle and it is setup.
As said before this for beta users so it might take some time for stable users to see the feature. Not to mention, some features from beta builds simply don't make it to the stable channel. Although for the security feature that is unlikely. It is also unclear if the developers will simplify the fingerprint settings in the stable build and make it visible by default. We think they will. But there is some time to it.
Needless to say, the Evernote app uses the fingerprints saved by the Android System and not new ones. Moreover, you can still use the PIN unlock feature and you also have the option of turning it off from the Manage Passcode Lock menu.