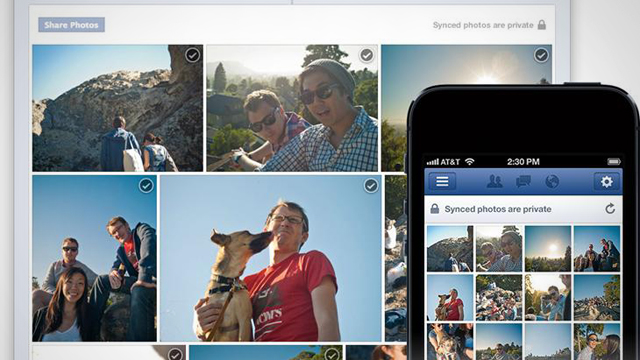 Automatic Upload feature on Facebook also known as Photo Sync is now available for Android and iOS devices. We also reported about it in September  These days many Google+, Dropbox and some other services are offering this feature but its now on World's largest Social Network.
Going in detail Photo Sync allows you to automatically upload image you shooted with your device. Facebook is saying that they will not make your images public without your consent means that folder will be private. Facebook is currently giving 2 GB of space for Photo Sync upload.
If you wan to try it on PC than Go to the Timeline, click Photos, then click Synced From Phone at the top before following step-by-step instructions.
Guys before doing anything please heck your data usage limit or upload them via WiFi connection.
Head over to Play Store or Apple App Store to update your app to get Photo Sync for Facebook.