A few weeks ago few users have reported that they are facing serious problems with their OnePlus 6 handset. According to some users, their OnePlus 6 often shows screen flickering when viewed in direct sunlight. This issue was specific and appears when a device's auto-brightness is turned on. Earlier OnePlus has promised that soon they will be bringing a fresh update to fix several existing bugs. Finally, they've kept their promise and the new OxygenOS 5.1.11 is rolling out to devices.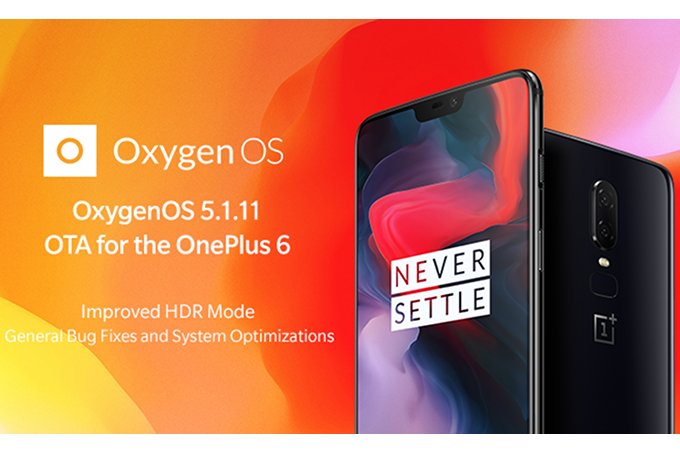 Fixing OnePlus 6 Display Flickering Issue
Similar to old updates by OnePlus this update will for now be made available to a selected amount of users. If everything goes well and users found it bug-free the official rollout for all units will be initiated. After installing this update a user will no more face any display flickering issue and additionally, OnePlus has improved the HDR functionality on the OnePlus 6 device as well. The update doesn't bring any major changes, however, a user may experience more stable Wi-Fi connections.
Fixes for some unknown bugs have also been included in this particular update. The update also brings some improvements to the security department. When applied PIN lock a user now just have to type the PIN, unlike the old way in which he/she has to tap on the "tick" icon as well for unlocking. As soon as the device detects correct PIN it will get unlocked automatically. The update is arriving as an OTA and there are chances that you may haven't received it yet. For more Android updates stay tuned to GoAndroid.