As wearables market is growing very fast, Now Fossil comes up with new Android Wear Smartwatch series. Company announced its the Q Marshal and Q Wander Android Wear powered devices and both these smartwatches will be available for sale this summer.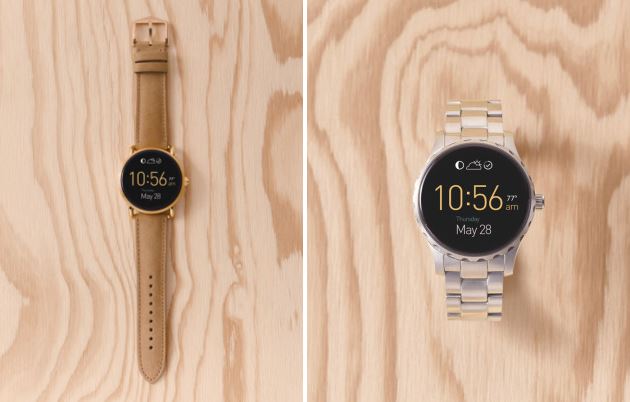 Both Q Marshal and Q Wander will come in various colors and band styles. Price of both these starting at $275 and will come in two sizes, 44mm and 46mm. Q Wander has a more feminine design, with a gold finish and softer lines, and interchangeable leather straps. Now coming to Q Marshal, it have a "rugged case," with a navy blue finish and "vintage-inspired" leather straps.
Also Read: Android Wear 1.4 based on Marshmallow is Rolling Out to Asus Zenwatch 2
"All our changes to date have been direct responses to customer feedback. We've learned so much from our initial launch in connected accessories and know technology is a major disruptor in many industries right now, including fashion. But to successfully merge the two, we believe you need to have the fashion design expertise and focus on it first."- Fossil's chief creative
Q Marshal and Q Wander are compatible with Android smartphones and iPhones.