Google will unwrap its next set of hardware today at a launch event. This will include Pixel 7, Pixel 7 Pro, Pixel Watch, as well as some new Nest smart home products. Ahead of the official launch, the tech giant is upgrading the Wear OS 3 watches with a new Weather app. well, this is one of the features we are expecting to see on the upcoming Pixel watch.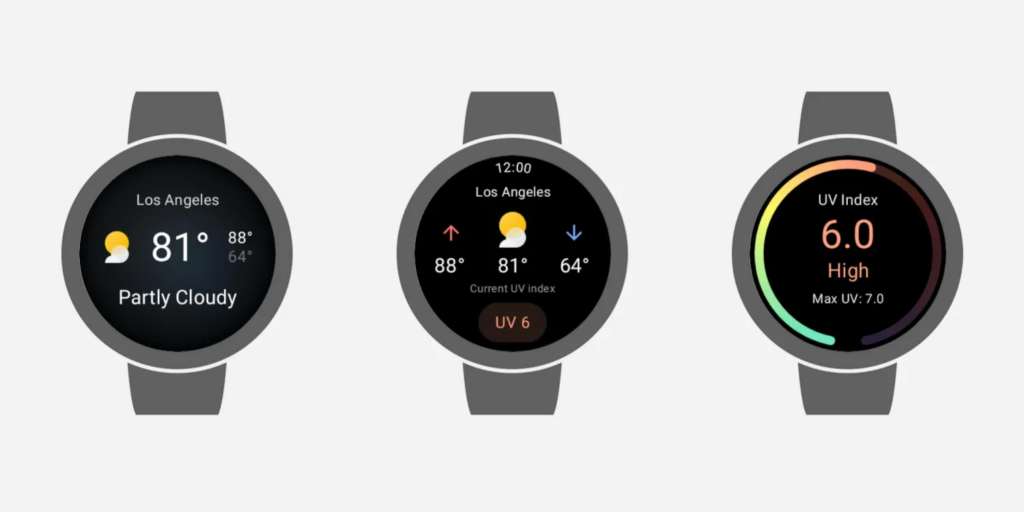 There's a new Weather app on the Play Store for Wear OS 3 smartwatches. The layout of the app is pretty subtle featuring the latest Material You design for Wear OS. It shows the weather of the wearer's current location. At the top, there's your current city underneath the time curve. Following this is the current temperature and condition icons. On the sides, there are the highest and lowest temperatures of the day.
At the very bottom, you can refresh and change units if required. Also, the "Current UV index" can be seen in a color-coded pill-shaped container next to the precipitation. The user can access the weather forecast for the next 8 hours and the next 5 days from weather.com, UV index, precipitation, and forecasts.
Besides, there are tiles for "Forecast" and "UV Index", along with two complications for "UV Index" and "Weather" with updating icons. Basically, it is a pretty good start, while future developments could bring more changes like AQI, multicity support, and more.
All you need to do is grant "Allow all the time" Location permission after installing and opening the app.