Garmin, the most lucrative brand in the world of Smartwatches. This time at the CES 2017 company has come up with Fenix 5 Smartwatch. Nowadays, it's getting harder and harder not to name Garmin when talking about smartwatches or fitness trackers.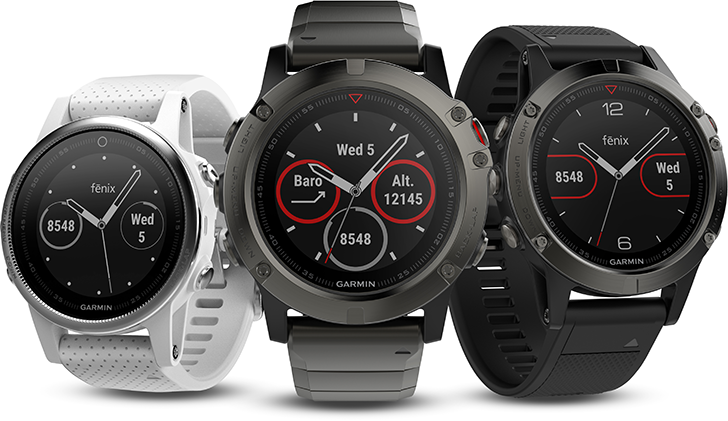 The new smartwatch come in three variants, Fenix 5, Fenix 5S and Finex FX. These watches measures as follows: 42mm (Fenix 5S), 47mm (Fenix 5), and 51mm (Fenix 5X).
Talking about the new Fenix 5S and regular 5 multi-sport GPS watch. These are the smallest watches and have changeable bands. It can stand upto 8 to 14 days and is compatible with Garmin Connect App. There are Sapphire versions with WiFi that can directly connect to your router.
Must Read: Best Budget Friendly Fitness Trackers of 2016
The Fenix 5X may be the size of a typical Fenix 3 HR. It is a more advanced watch in terms of its mapping capabilities. This one clocks in at 51mm, so, consistent with the sizing of the earlier models. The Fenix 5X has a few extra features including TOPO US mapping, routable cycling maps, and Round Trip Run and Round Trip Ride.
The Fenix 5 and 5S will retail for $599 while the 5X will cost $699 when the new line debuts sometime in Q1 of 2017.