It's November and festive season has picked up the pace as major online e-retailers is giving away huge discounts. Similarly, folks over at Gearbest is giving away some best deals with record low prices for major mobile devices, accessories and many other electronics items. In order to reduce last hour rush on 11.11 sale event, Gearbest is here with some preheat deals.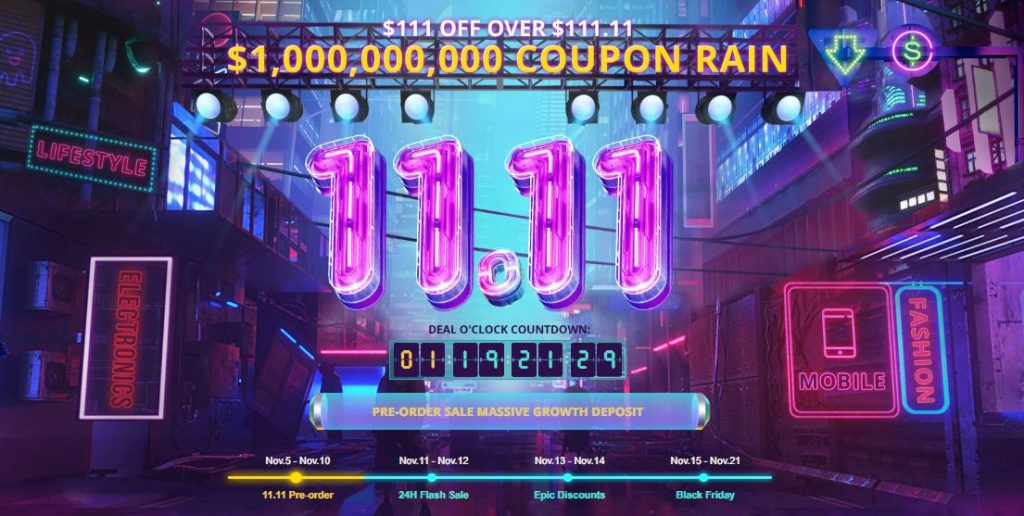 Users can check out the dedicated Pre Heat 11.11 sales page for coupon rain, pre-order deals, lucky bags, combo deals, and many other things. Users can also get a huge discount of upto $100 if you pre-book your items. There are plenty of sales and items that are on sale.
Best Deals for users at Gearbest:
Below we are listing some of the best deals with different types of promos. Let's start with
Lucky Bag Sale:

Users can grab any lucky bag ranging between $0.99 to $49.99. Every bag carries surprises for you and will contain more things than then the paid amount. You can check these promos:
Pre-Order Deals: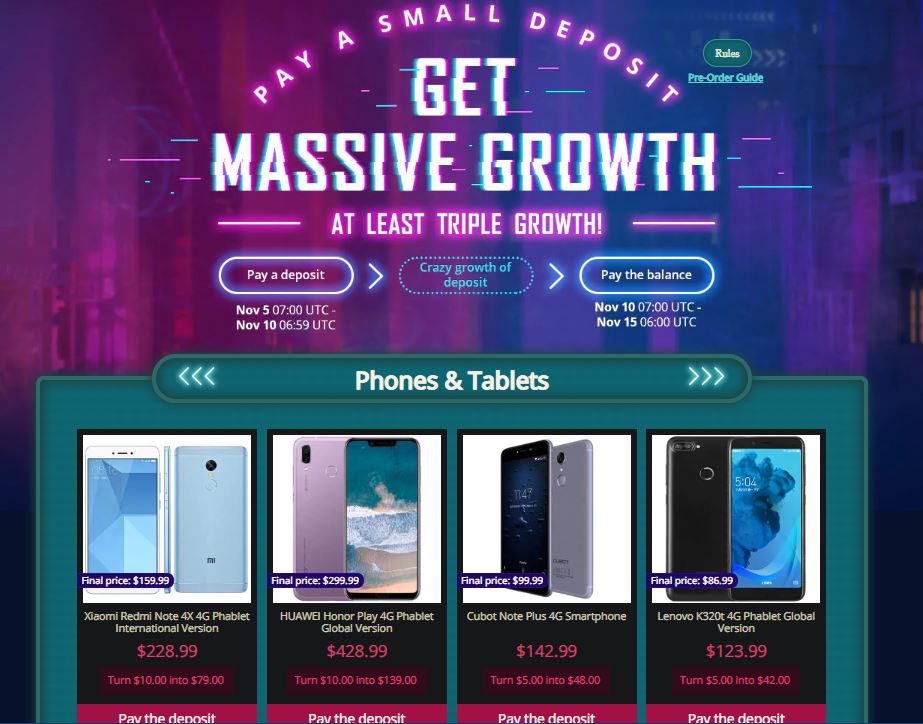 Do you want your amount to get 2X or 3X in a couple of days? Then this deal is, particularly for you guys. In order to grab the items at record low prices on 11.11, you need to pre-book them. The pre-book amount is maximum of $10. It will allow you guys to gain off of over $150 (maximum) on 11.11 sale event.
Combo Deals:

As the name suggests, you will get a groundbreaking deal in the combo packages of $9.99 for 3 items or 49.99 for three items. You can save a few bucks if you want to buy some accessories, home decor products, etc.
---

Make sure to check each and every category as there are many discounts and green deals on every page. Users can grab historic discounts on Xiaomi Products, Electronics, Tablets, Fashion, Home Decor etc. You can hit the button below to enter the house of deals.
Every item on Gearbest is eligible for shipping in India, US, UK, Canada to any street.