Nowadays, having a smartwatch is a necessity as it helps you to perform various tasks, unlike the primitive watches. Usually, in olden times, we used Watch to know the time or date or a couple of other things. Now things have changed, technology has blended into every aspect of our lives. We are witnessing an era of technology transformation into the things we use on a daily basis. Similarly, we have got smartwatches which can perform various tasks at the same time along with displaying date and time.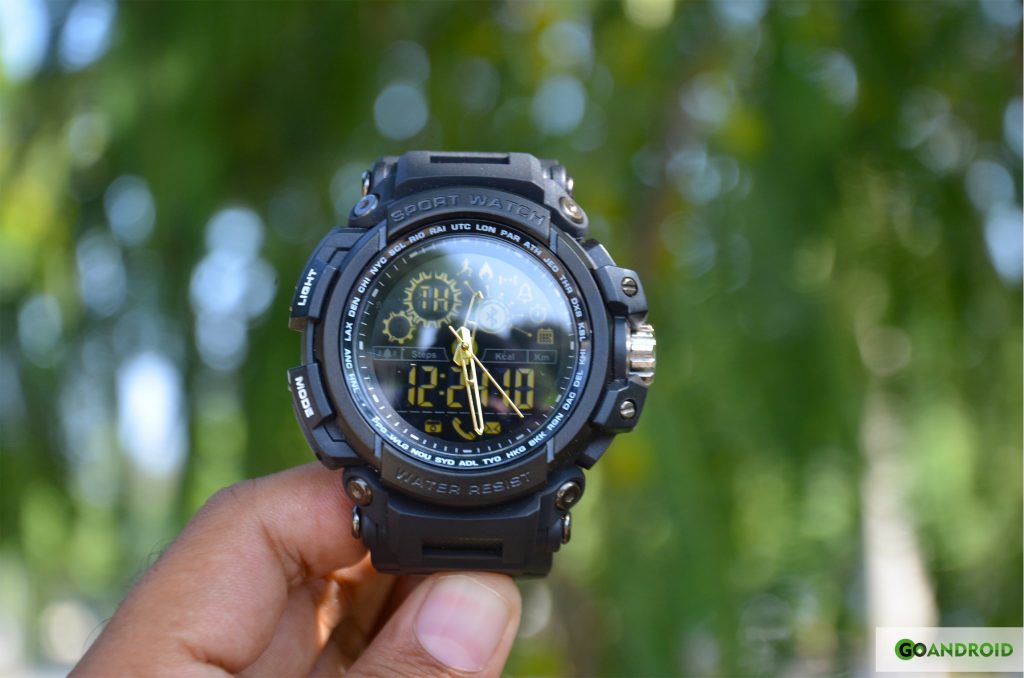 As like now, we have smartphones rather than landlines, LED Smart TVs have taken the place of back and white big TVs, similarly, watches have become smart. So, in this era, we will talk about smartwatches and smart bands. Today, we will review a similar watch and will see how helpful it is for you with respect to its price.
Today, we will review Diggro DI10 Smart Sports Watch Fitness Tracker which is a blend of both analogue and digital worlds. Diggro is a Chinese brand which brings quality smartwatches at an affordable price. This year, the Diggro has put most of its products on sale at Gearbest. The Chinese e-retailer, Gearbest is here with special discount offers on the watches under its 11.11 sale event.
Diggro DI10 smart sports watch fitness tracker packs a luminous dial, stylish time-teller, and a replaceable strap. Regarding specification, it hosts a 1.21-inch FSTN display with Bluetooth 4.0 on th board. It is compatible with Android 4.4 and packs 290 mAh CR2430 power.
Diggro DI10 smart sports watch fitness key features:
Stylish Design: It carries elegant design with a bold dial displays digital and analogue information.
Fit to wear: It is quite comfortable to wear casually or while doing any exercise.
Bluetooth on/off solution: Users can turn off its Bluetooth on and off.
Activity tracker: to calculate steps, calorie burn, distance
IP68 waterproof: for up to 50m underwater
Reminder: for calls, SMS, notifications from Facebook, Twitter, WhatsApp, etc.
12 months long standby time: with CR2430 290mAh button cell
Remote shutter: for taking perfect selfies via Bluetooth connection.
It is available at the flash sale from Gearbest at the price of $22.99. The sale is live for the next three days, and you can grab it anytime for the record low price.
Review Diggro DI10 Smart Sports Watch
Let's start with the design aspect of the smartwatch.
Design:
The Diggro Smart sports watch carriers a high-tensile silica gel strap which makes it sturdy and grippy. It makes the smartwatch stand against any jerks and helps to keep it stuck to your hand. Although, you will get a little bit of sweat upon extensive usage. Users can even change the dial on need.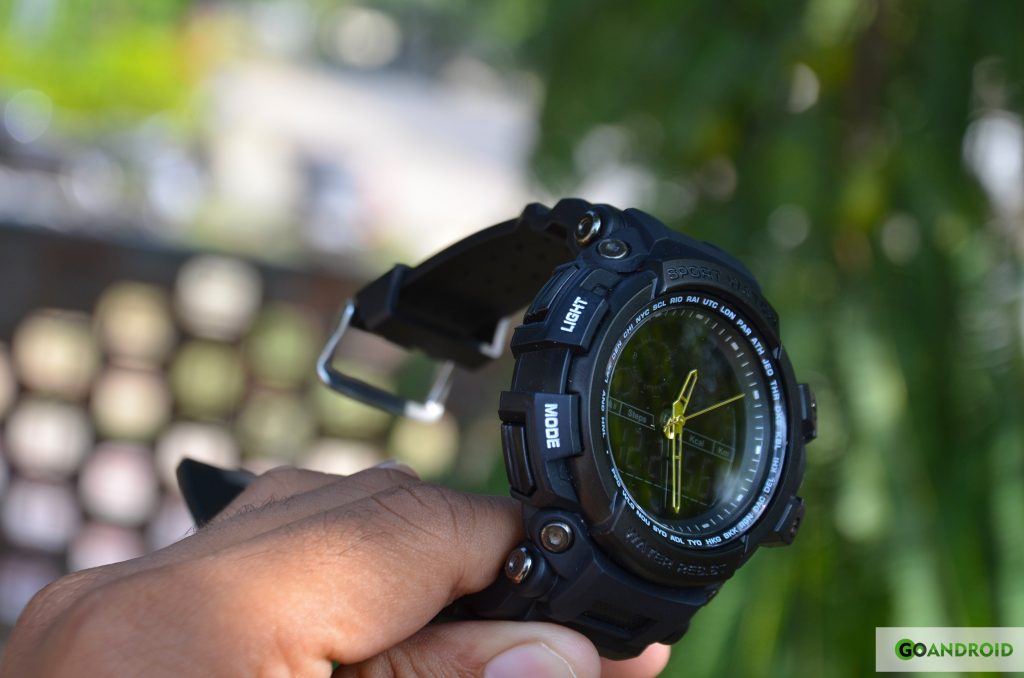 Talking about its dial then it carries stylish and bold dial with lots of information for its functions. It gives you a premium feel while wearing it along with a luminous dial. Further, there's a large 216L stainless tell button to set its Analog time. Its case is built up from aluminum zinc alloy ZA -8.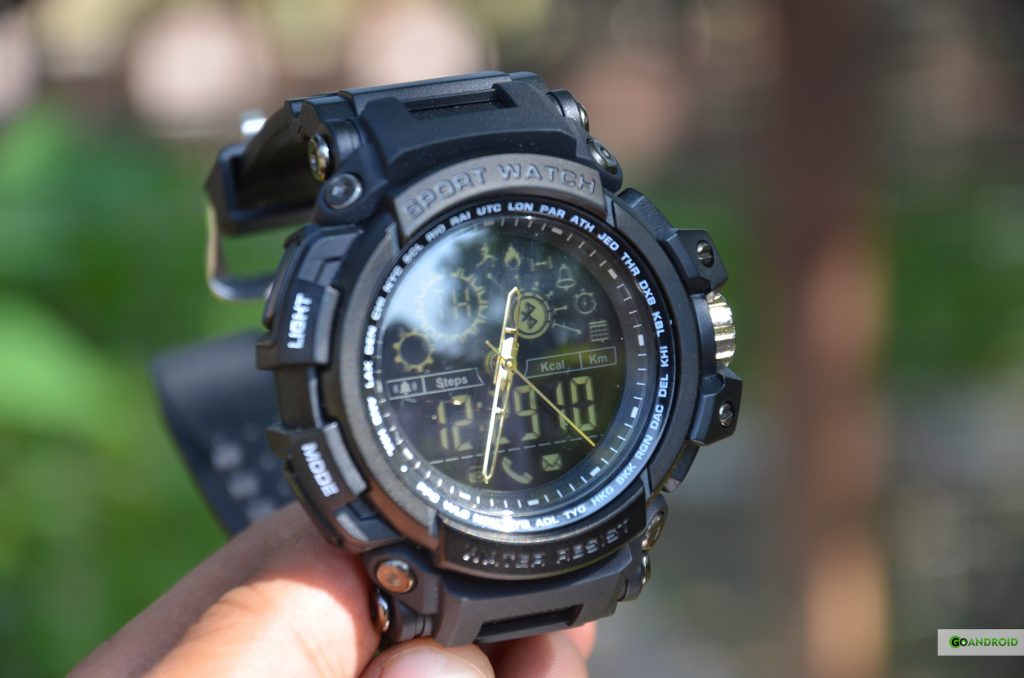 It is quite comfortable when we wear it for casual use, but if you are wearing it for sports activities, then you have to bear some sweat. Though, it gives a sporty look on more bulkier hand.  You can have a look at it from different angles via these images.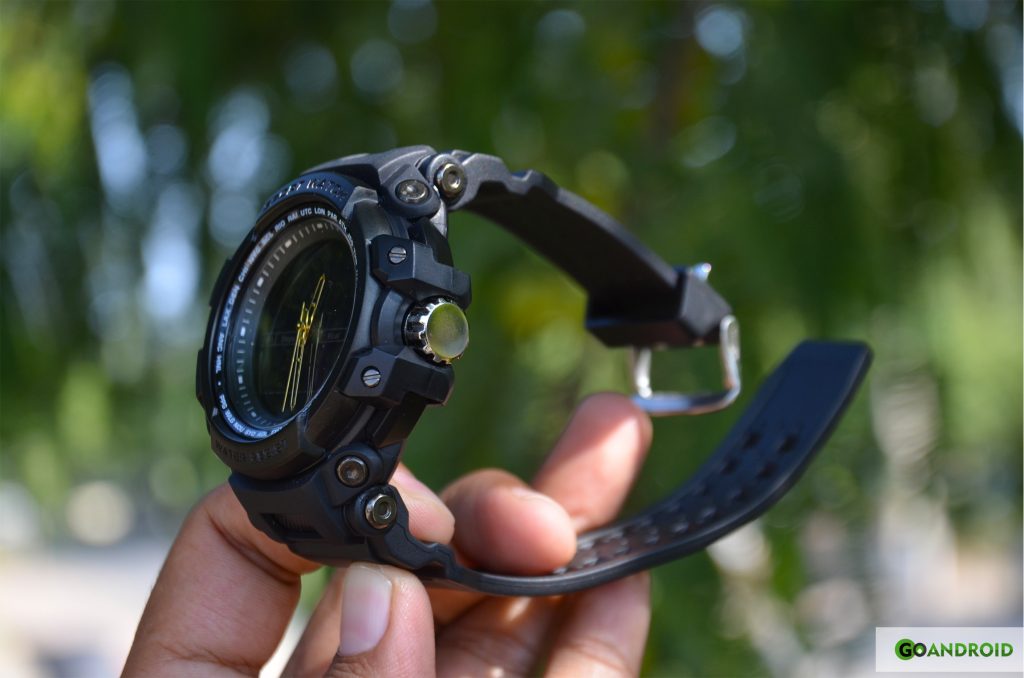 Buttons:
There are four operation buttons S1, S2, S3, S4 with a crown slider. All the buttons perform different functions.
Functionality:
As we said earlier, it is a blend of both the Analog and Digital worlds. Diggro DI10 Smartwatch carries both digital features and Analog time. You can get loads of elements in this budget-friendly smartwatch along with the usual Alarm, Stopwatch, etc features.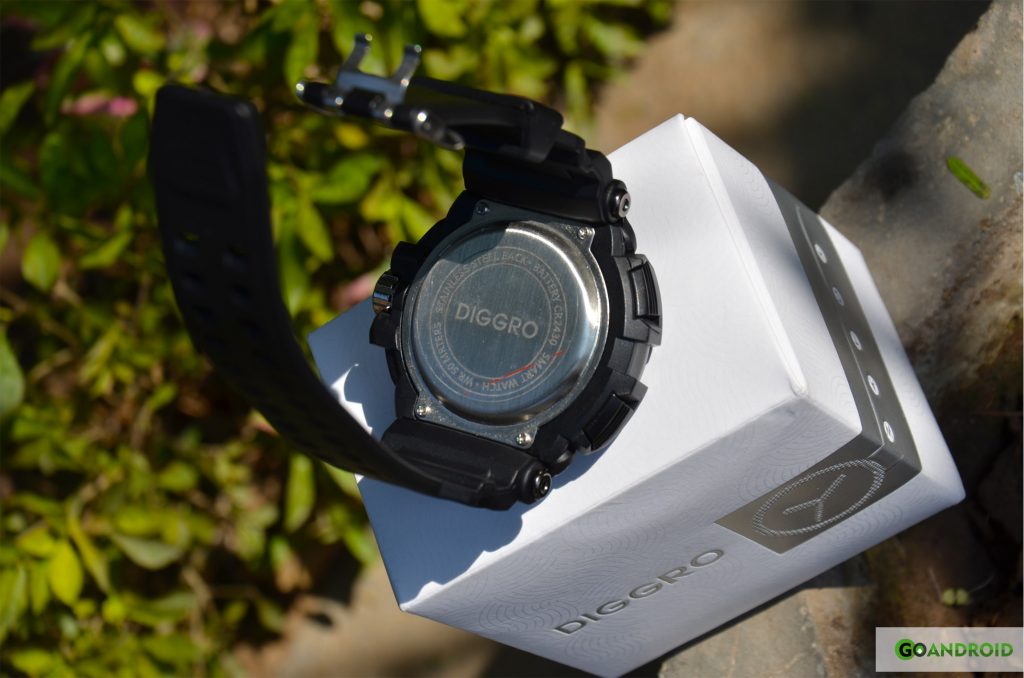 Diggro Smart sports Watch is:
50 ATM Waterproof: It means you can take it along while you're bathing, doing some water work or gets a lot of sweat. You need to worry about getting Diggro smartwatch damaged. You can use it while running, diving and riding.
Holographic Screen Design: All data is displayed on the screen Get rid of the shackles of mobile phones. You can see the Hologram projection on icon Highlighted dial.
Long lasting battery: Diggro DI10 smart sports watch promises 360 days of continuous power backup with CR2430 290mAh button cell.
Smart Features:
A user can easily connect their smartphone via Bluetooth to use its smartwatches.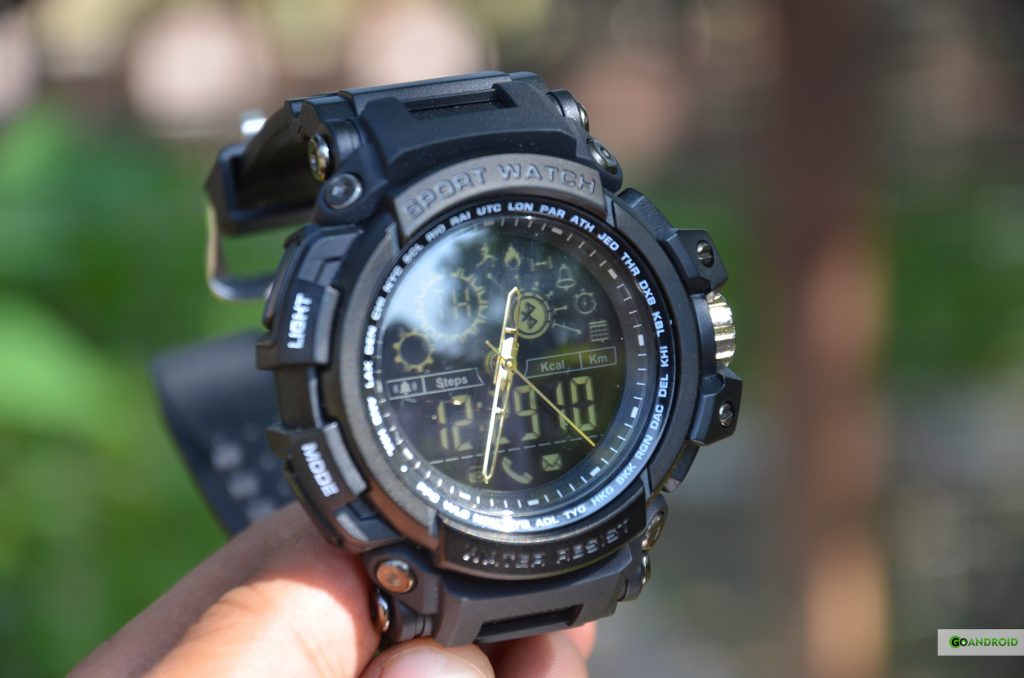 Alarm Clock: User can easily set the alarm from the app buttons or can do so from the app.
Stepping Function: Diggro DI10 smartwatch helps you to measure steps while you're walking.
Camera Function: A user can snap pictures from the watch after connecting it with Bluetooth via a dedicated Watch app.
Calorie burn counter: It can also count how many calories you've burned on the basis of your daily activity.
Call/Message reminder feature: it can remind you of any message or call on your smartphone. It will beep and blink when any new message or call arrives on your phone.
WhatsApp, Facebook, Skype compatibility: It can even show you notifications from major social media apps.
Data Cloud Backup
The whole data is backed up on the cloud server and is transferred to the app. You need not to worry about data loss. Even, you can share your sports data and rankings on the social network. If you don't have a network connection, then its mobile app will store data for the time being.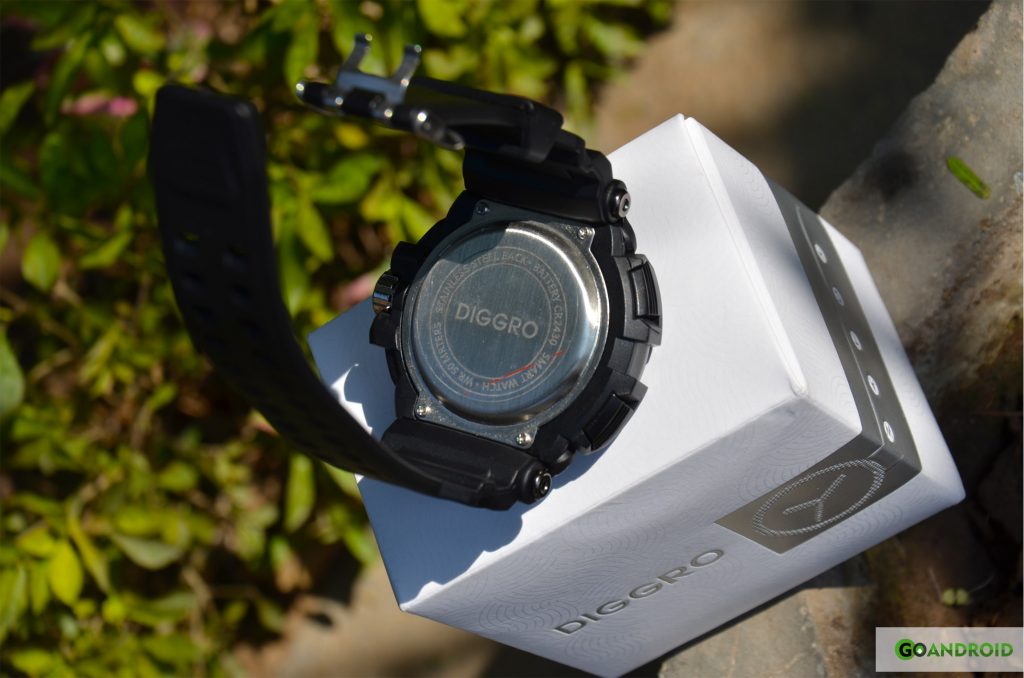 Additional Features:
You will get additional features such as multiple language support. It can also run your mobile's camera. It has 128MB RAM and ROM and supports all the devices running Android 4.4 or later versions. Apple iPhone running on version iOS 8.0 is compatible with the watch.
It can last for 12 months with a single cell, and normal use will give you an 8 months battery.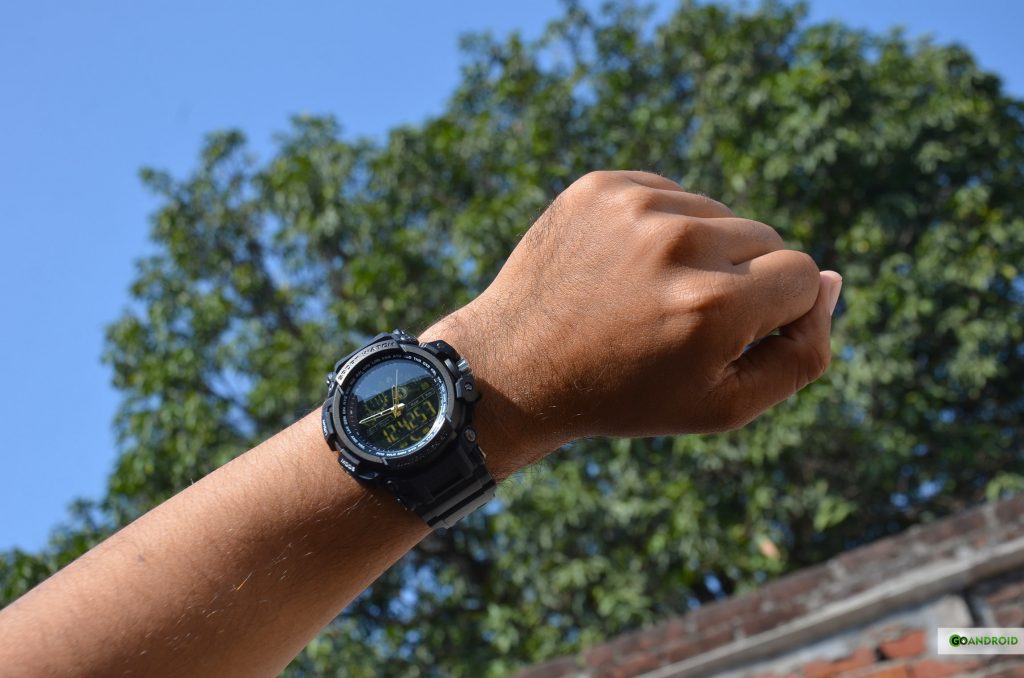 Overall, it is a bargain deal for the price of $22.99 from Gearbest. If you want to buy it, then grab as soon as possible as stocks are limited. Otherwise, it will get out of stock.
So how many of you are going to buy the Diggro DI10 smart sports watch? It is our review of Diggro DI10 Smart Sports Watch Fitness tracker.