Google duo One of the most popular video calling app from the company. Today Google starts rolling out a new feature called Notes to the app. The company continuously adding new features to it, that's the main reason behind its popularity. Recently Google Duo app reaches the 1 Billion download mark in Play Store.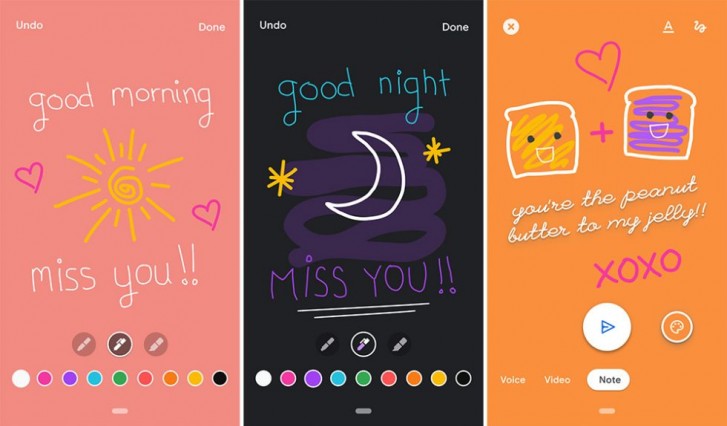 Talking about the new feature of Google Duo Notes,  it allows you to send a message in the form of a story-like canvas. In this note, you can write a message or you can also draw what you want to. After that, you can send it to the recipient and its important to tell you here that the Note will expire in 24 hours just like Insta and Snapchat stories.
To write or draw your message, you will have eight different backgrounds, three brush strokes, and six different fonts. You can see the examples of these notes above in the photo. The new Google Duo Notes feature is available on both Android and iOS devices.
Also Read: Google Pay now supports UPI transaction for FASTag
However, if you did not get the new Notes features don't panic. Google says, they had started rolling out the new feature and it will reach to every user within a week.  For more news, updates, how-to guides and, leaks stay connected with us.