Google has finally launched the Waze app to Android Auto and you can use it from today. Waze is a popular GPS Navigation app owned by Google and it has a lot of extra features than Google Maps. It provides alerts for accidents, police or traffic on your route and much more.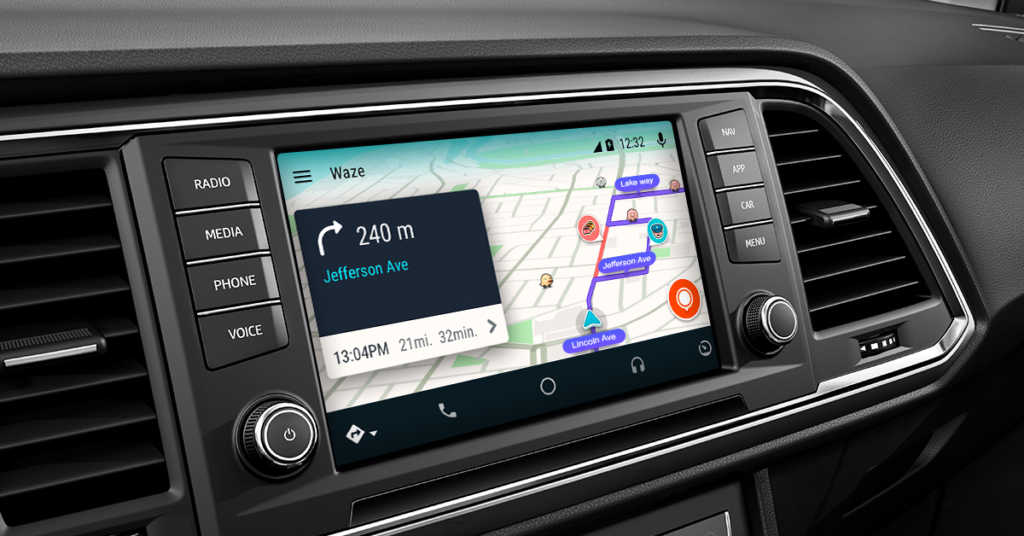 If you have already been using Waze on your smartphone, you can easily set it up on your car and sync your locations. Waze for Android Auto is designed for larger screens and it will show a lot more details than its Android smartphone counterpart.
For instance, the Android Auto version will show icons on the map and even provide visual and audio alerts based on your trip. You can also easily activate it by using the OK Google keyword followed by the name of your destination.
While Google Maps was already available for Android Auto and many people are using it on a daily basis. Waze offers a lot more interesting features as said above.
It is also easy to setup on your car as you need to plug in a USB. Just connect your phone to the USB port on your car and then select the waze app from the navigation menu. You can also find the detailed instructions here.