Google's reward programme for the Android users to drive more purchases on Google Play Store has been very well received in regions wherever it's available. The reward programme which is known as Google Opinion Reward has been here since a while, but restricted to few countries. Expanding the list slightly, Google has now extended the reward programme to one more region, Taiwan.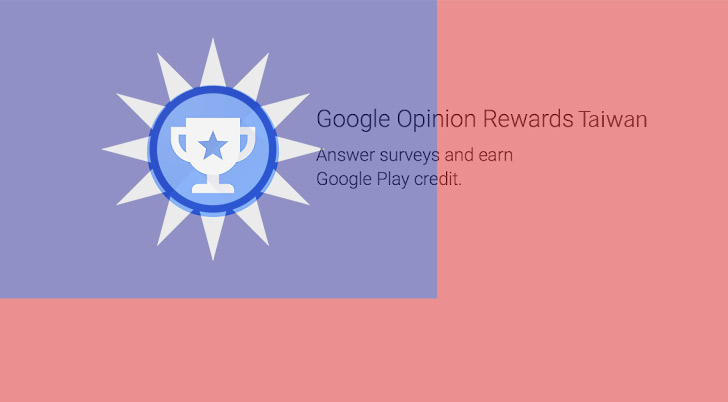 Android users in Taiwan can download the Google Opinion Reward app from Google Play Store and start to take surveys which will make them eligible to earn rewards. As per Google's policy, the users should be at least 18 years old to be eligible for getting surveys. If eligible, the earned rewards can be used to purchase apps/in-app services on Google Play Store. You can even set-up the default billing method as Google Opinion Rewards, provided you've enough credits in store.
With the addition of Taiwan, Google Opinion Rewards is supported in a total of 21 nations worldwide and a lot of nations to follow the suite if not wrong.
Also Read: A revamped Google Assistant Feed is on the way
Precisely, the Google Opinion Rewards app is currently available for download in the following countries:
Australia
Austria
Brazil
Canada
Denmark
France
Germany
India
Italy
Japan
Mexico
Netherlands
Norway
Singapore
Spain
Sweden
Switzerland
Taiwan
Turkey
United Kingdom
United States
Download
Google Opinion Rewards: Google Play Store