Doesn't everybody like free apps? Well, Google has given us an easy effortless way to earn some Google Play Credit in return for participating in surveys through this Google Opinion Rewards app. An update has been issued to the app making it possible for people in India Singapore and Turkey to make use of the app. Until now the US had this feature.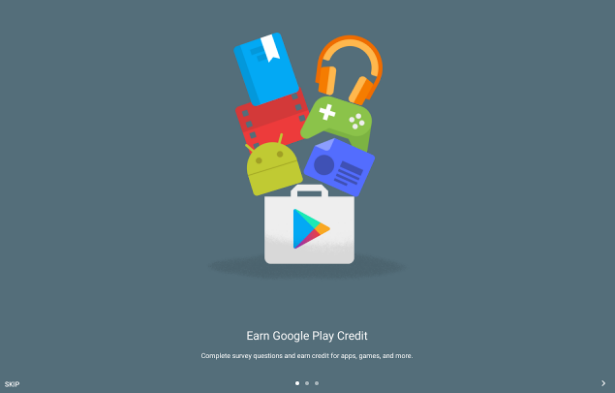 To make it simple, the app makes people participate in surveys, where questions are supposed to be answered. The app was developed by Google Consumer Surveys. To take part in surveys, simply head to the Play Store, Download the Google Opinion Rewards app.
And start participating in the surveys. Google will send you new surveys from time to time and you will be notified when a new survey needs your attention. What type of questions will you have? Here are some examples: "Which logo is best?" and "Which promotion is most compelling?" to "When do you plan on travelling next?". This is as described on the Play Store.
Download the app. Who knows you might have a say in the name of the next Android OS update, Android O.
Play Store