Previous rumours have indicated that Huawei's new Honor flagship, the Honor 9 was expected to arrive on Jue 20 or 21. But now an official teaser from Huawei has cleared the clouds. Huawei is launching the new Honor 9 on June 12.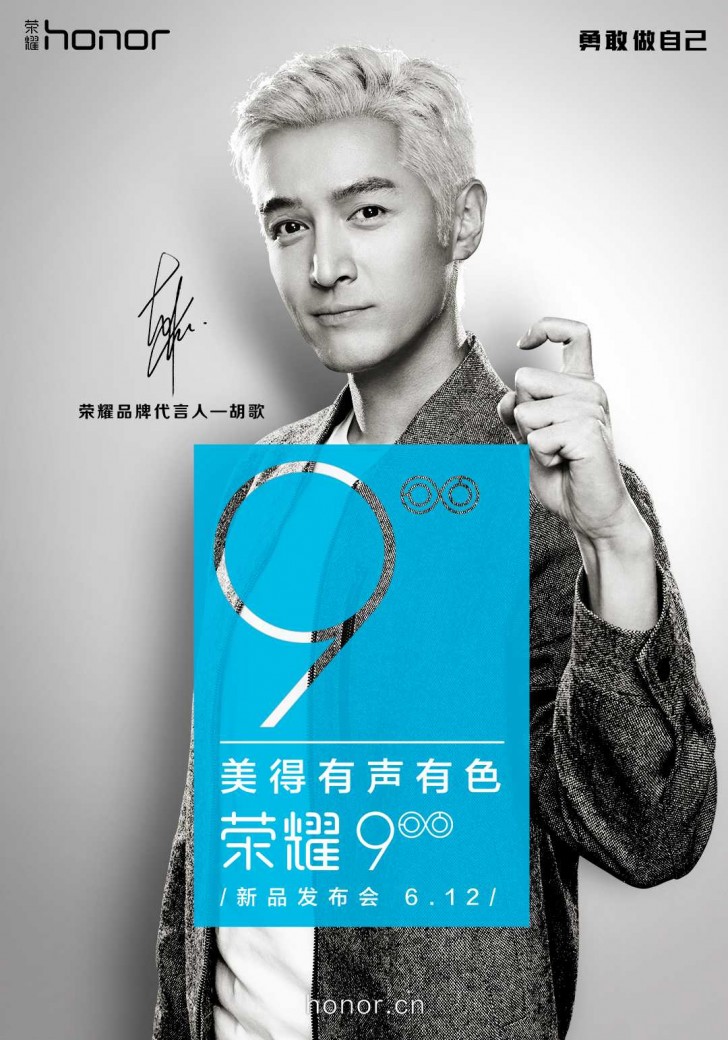 The teaser image shows Chinese renowned actor and singer Hu Ge as though he is taking a picture with a camera. From this we can deduce, the camera of the Honor 9 will be a major improvement. Below Hu Ge's image is the number '9' logo. Also, Some words in Chinese which by translation mean "Beautiful and Colorful". By previous rumors, we know that Huawei is moving towards the P10 with the Honor 9 design.
Apart from that, rumors point to a 5.15-inch display with Full HD resolution for the Honor 9. The powerful Kirin 960 chipset is also expected. The key feature will be the camera at the back, with dual lenses 20MP and 12MP sensors.
The Honor 9 is also expected to be launched in Europe on June 27.