Android has been around for a decade now and it went through many changes since it was introduced as mobile OS. Recent reports suggest that Android is the most dominant mobile platform with almost 60 percent share of mobile and tablet operating systems worldwide. At Google I/O 2017, Google announced that 'Android powers more than 2 Billion devices around the world'. Android is currently the most popular Mobile OS. Despite the fact, it suffers from a big problem of Android Fragmentation.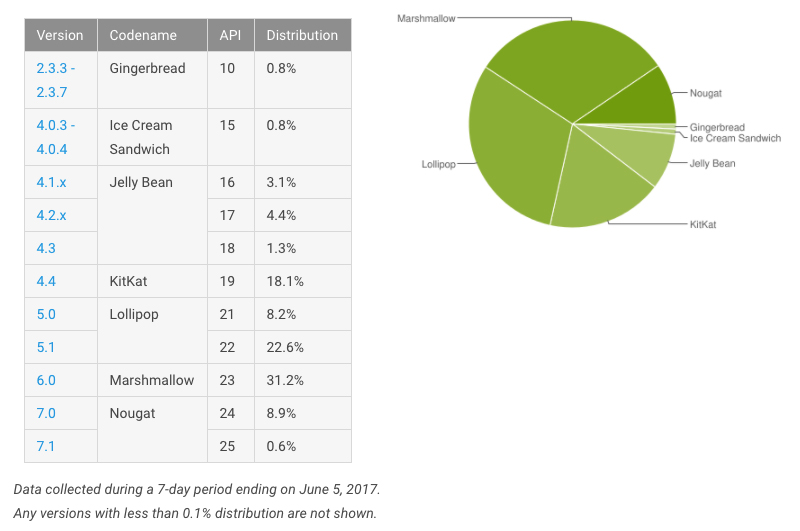 The most recent stats released by Google, in the month of June, reveal that Android Nougat is yet to hit 10% distribution share. Nougat Operating system lags behind with 9.5% distribution share, with 8.9% on its API 24 (7.0) and 0.6% on API 25 (7.1).
Marshmallow 6.0 is presently the most used Android version with 31.2 percent share. Lollipop 5.0 and 5.1, both combined, grab 30.8 percent distribution share this month. KitKat still possess 18.1% share and Jelly Bean follows at 8.8 percent. Both Ice Cream Sandwich and Gingerbread version share the distribution at 0.8 percent each.
These stats are compiled from Android devices that accessed Google Play Store in a seven-day period that ended on June 5th.