Samsung devices by stock come with a number of customization as they run on a custom UI called Samsung Experience. They offer a number of Themes, Icons and more but one thing which a lot of users are concerned about is custom fonts. There is a known way by which one can change how the text appears on his/her device by rooting but this process is not a piece of cake for everyone. So in this article, we will be telling you some of the best and selected ways by which you can change the fonts of your device without even rooting it.
The below mentioned ways will work on almost all Android devices including the Samsung ones as well. By changing fonts on a device one can give a revamped look to your smartphone, and this feature is hardly provided by any brand currently except Xiaomi, LG, etc. Creating these little customizations to generate a major impact on the user as your same device will now appear a lot more new to you. Some best ways to change the fonts on your Android devices are:
Installing Go Launcher on your device
It is the first and one of the easiest way to overcome this font issue. Go Launcher is among the list of most popular customization apps, it gives you a ton of options to make modifications. It is available in two versions out of which Pro version is paid. You can try either version as per your requirements, Pro version obviously provides some additional features. You can change Themes, Fonts, Icons, Wallpapers, etc by just installing a single app called Go Launcher.
Installing fonts in Go Launcher
1.) Firstly download the TTF file of the desired font on your device.
2.) Now find the tools app in Go Launcher.
3.) Here open preferences and then select Personalization option.
4.) Select the Font option and select the desired font from your device.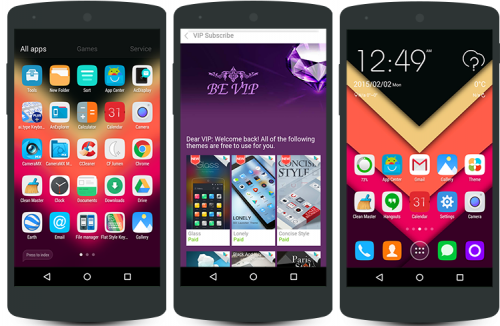 Installing Font Changer on your smartphone
Font changer is one of the best solutions for those who want to change the fonts of some particular information. Rather than changing the system fonts, it provides you the liberty to change the font of any specific text. What you just have to do is copy the text in this app, change the font and just copy it again and paste into the desired place. The text will be sent in the new font as they are based on Unicode and can work on various platforms like iOS, Android, etc. This app can also be used to highlight some text or one can even change the font of his/her Whatsapp status. This app is available for Free and can work flawlessly without any root permission.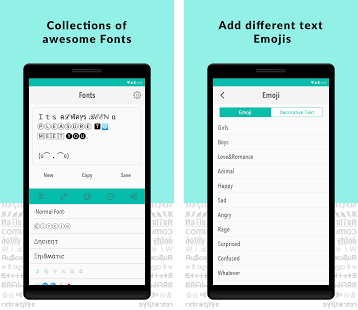 You may Also Like this
How to Root your Android Phone without PC/Laptop (Best Ways)[Download] Eye-Catching HQ wallpapers to brighten up your smartphone[Download] Cool wallpapers collection for Galaxy Note 8/S8, LG V30, Pixel 2 and others
Installing iFont on your smartphone
If you want to change the font of your device you can surely try this application known as iFont. This app enables you to change the system fonts of your smartphone. They have their online font library from which you can use various font styles as per your liking. You can download desired fonts and can apply them.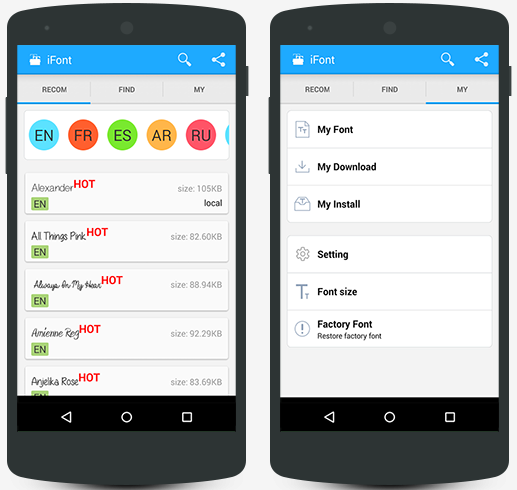 Give us your feedback that how you felt after using these apps, in case you know some better alternatives than do let us know in the comment box.