There is no dearth of Music Player apps for Android devices. Obviously, Google Play Music comes pre-installed on most of the Android devices out there and helps us to listen to our favorite musics and tunes on the go. Most of the People prefer another third-party music player as well which basically offers more features and appealing UI design. However, no matter whether it' Google Play Music, Samsung Music or any other third-party Music Players, things can get messed up in a while when unwanted audio files or recorded sounds too get listed on the albums.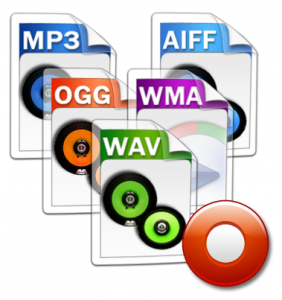 Audio files getting displayed on album lists of the Music Players is a common issue that most of the users should've faced at least once in his/her lifetime. Although most of the modern Music Players know how to differentiate between songs and audio files, the audio files can kick-in at any time. So, in case if you're having the issue with the audio files being displayed on Music Players. Let's see how to avoid the nuisance.
Guide to Hide audio files in Android Music Players
Plenty of methods exist to avoid the problem that we're discussing right now in Android devices. However, we'll be listing the three plausible ways by which you can avoid audio files from Music Player. Have a look at them.
Also Read: 8 Best Music Player Apps For Android
Using .nomedia file
Android file system has a neat trick by which the system doesn't scan for files on a directory consisting of .nomedia file. The .nomedia is literally a dummy file consisting of nothing. It can be mostly seen on Android folder, inside the Application Data folders where the files inside the directory shouldn't be read by the applications accessing the storage.
So, the same trick can be applied to hide the audio files being read by the Music Players. For that, you've to just place the .nomedia file inside the folder where the audio files you need to hide are present. The Music Player, whatever may be installed on your device skip the folder and the audio files contained on it will not be displayed.
Adding "." (dot) as Prefix for the Folder to be Hidden
Just like .nomedia, another method to hide a folder from being scanned by application is to add a "." (dot) as the prefix of the folder name. For instance, if your device contains a folder namely "Recorded sounds" which basically consist of audio files that you want to hide from Music Players. Simply, all you've to do is add a "."(dot) at the beginning of the folder's name. It should like ".Recorded sounds" after renaming. That's it, the folder will be hidden and will be invisible for the apps.
Changing the File Extension
Music Players scan and update its database frequently. Needless to say, it'll scan for the files having extensions of audio codec such as MP3, M4A, AAC and so on. Thus, in order to hide an audio file you've to just rename the extension to any other but not that of audio codecs. If the audio file that you want to hide is example.m4a, then just rename and change the extension to .txt (example.txt).
Also Read:Enjoy YouTube Music for free on Google Home devices
The method seems to be counter-intuitive as once the extension of the file is changed, the file cannot be open. However, you can get back the original file just by re-renaming to its original extension.
So, we hope you've been able to hide unwanted audio files form Music Players. If any further assistance is needed, feel free to hit in the comments section.