Vizio is one of the popular smart TV brands headquartered in the United States. Founded in 2002 and later acquired by Leeco, it produces sound bars and televisions. The brand's TVs have great picture qualities but lack an exemplary user interface. It gives a different experience when compared with other smart TVs. It has been quite popular due to its affordable pricing and support for many streaming services.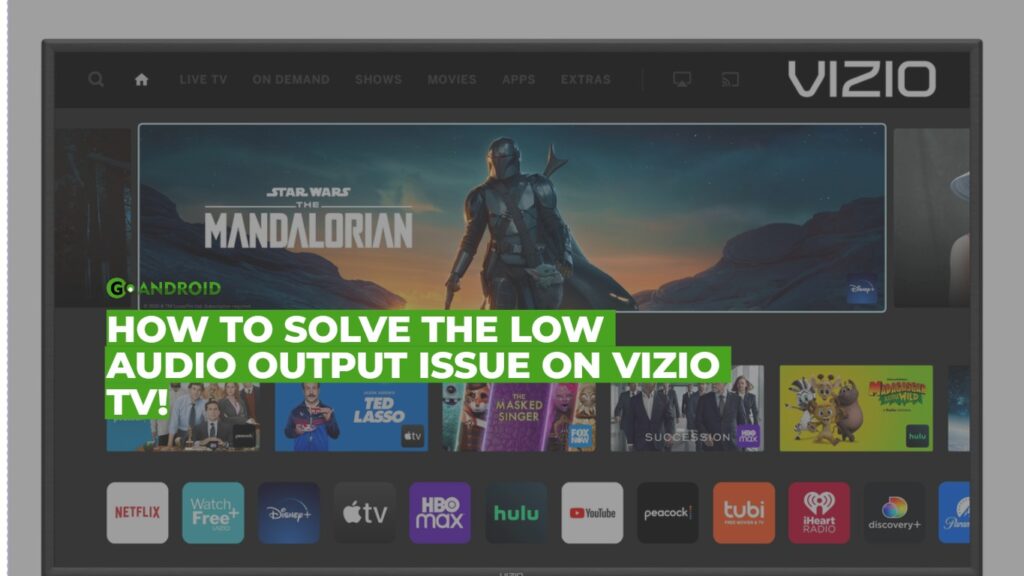 Most people will try installing a soundbar along with the TV to enhance the audio experience. One of the reasons behind this is the poor audio output by Vizio TVs. This has been complained about by the users over a long period. We are here with a guide to tackle this issue by providing some resolutions.
Fix Low Audio Output Issue on Vizio TV
Double-check the volume levels on your Vizio Smart TV!
After ensuring that volume levels are set to maximum on your Vizio TV, check on the connected device. Since the TV supports most streaming devices, you would have connected one of them to your TV. Try increasing the volume in the connected streaming device too. Apart from streaming devices, it can also be your Set-top box or any other player. Also, check for the audio settings on your Vizio TV and add-on device.
Try adjusting volume settings on Vizio TV!
A few Vizio TVs have additional features like DTS or SRS TruSurround. It comes with additional settings for audio. Make sure to tune those or try disabling those features to increase the audio output of your TV. To disable those features, head to Menu using the remote supplied by Vizio. Then, navigate to the Audio Settings page and tap Advanced Audio settings. Finally, choose either DTS or SRS TruSurround option and turn it Off.
Ensure your audio cables aren't damaged!
Since most users connect an external device with their Vizio TV to stream or play content, the issue of low volume may lie in that device. That is, there will be an audio cable connecting the streaming device & TV. Ensure the cable has been plugged in properly or isn't damaged. Either of these conditions will lead to a lower audio output on your Vizio TV. Also, ensure that you have plugged into the right slot for audio. Do change your cable if it has worn out to its age.
Perform a soft reset on your Vizio TV!
Even after performing the above steps, if the issue related to low audio output still needs to be solved, try performing a soft reset on your Vizio TV. It will reset the RAM of your TV and improves its performance of the TV. Please turn off your TV and unplug it for a couple of minutes to perform a soft reset of your TV. It will be a helpful guide for solving the audio-related issues on Vizio TV.
Try Factory Resetting your Vizio TV
After trying all the steps mentioned above, if it hasn't solved your issue, the only way left is to perform a factory reset on your Vizio TV. After finishing the factory rest, it will remove all your data and be like a brand-new TV. The factory reset will also include removing all the third-party apps you have installed, thereby removing any harmful apps. The factory reset can be performed easily using the TV remote. Click on the Menu button and navigate to the Systems option. From here, choose the Admin & Privacy option and select the Reset to Factory Settings (Factory Default) option. Some TVs will have the Clear Memory option under Settings instead of the above option.
It will ask for a code if you have enabled parental controls (default is 0000). It will perform the factory reset within a few minutes, and you will be good to go. If you don't have the remote, don't worry, we've got another solution. Press and hold the input and volume-down buttons on your Vizio TV. A new screen will pop up on your screen with instructions for resetting. Hold the input button again, and it will start performing the factory reset.
If the screen doesn't pop up, try holding the channel up and channel down buttons and press & leave power button. Now, leave the channel buttons, take your remote, and press the Menu option. It will pop-up Menu, and then press and hold the Menu option on the remote, and it will pop up the service option. You can perform a factory reset from here. The above-said methods are for different Vizio TV versions; either would work with your TV.
Related: How to watch Paramount Plus on Vizio Smart TV?
Conclusion!
These are the different solutions that we could offer you to solve the low audio output issue. Even after performing any of the above resolutions, if it can't solve your problem, try taking your Vizio TV to the nearest service center. They can diagnose your problem and solve it. If they say that this is the maximum audio output of your Vizio TV, then you will be left with an option to buy a soundbar for your TV. That's the end of this long guide on solving common audio output issues on Vizio TVs. We hope that we can solve your problem and if yes, do share the article with your fellow Vizio TV owner.