At the launch event of Google's flagship Pixelbook, Google revealed a handy new feature called Instant Tether. The feature might not have received enough buzz around its launch but its a pretty useful feature which can save you a lot of hassle. The feature has been pretty exclusive till now with it being available only on the Pixel devices. But now the features have expanded to a lot more Android devices and in this post, we'll be taking a look at what is Android Instant Tethering and how you can use it on a compatible Android device.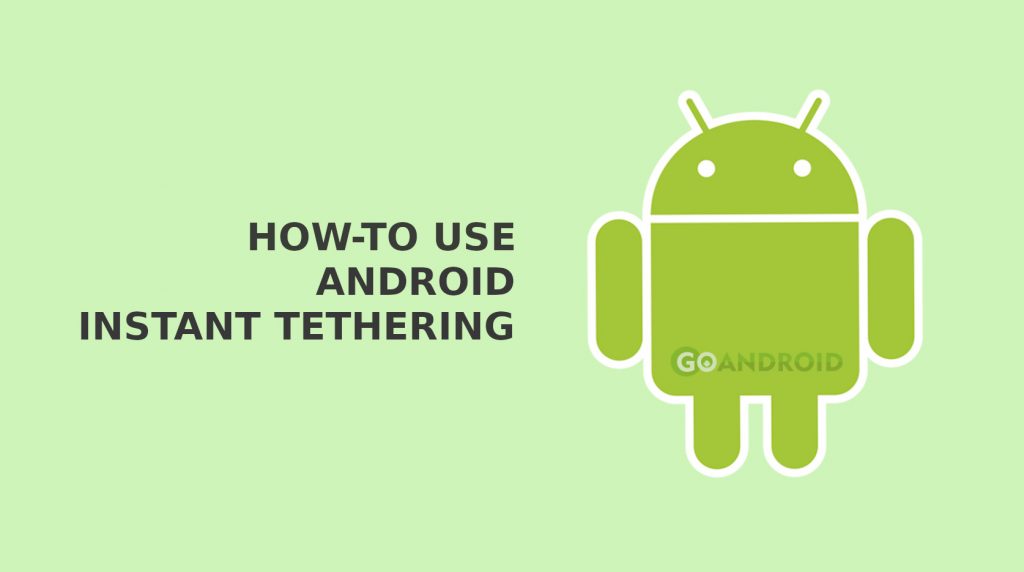 What is Android Instant Tethering?
In laymen terms, Android Instant Tethering allows compatible Android devices to share the internet connection with a Pixelbook or a Compatible Chromebook without even taking the phone out of pocket. A similar feature can be found on Mac and Apple iPhones, and Google seems to be bringing the same seamless connectivity to Android using this feature.
For example – If you unlock a Google Pixelbook device and it has no Active internet connection, it will ask your Pixel phone if it has an active internet connection and battery life. If your phone has an internet connection, the Pixelbook will give you an option to enable a secure hotspot and automatically pair your phone without even taking it out of your pocket.
How to use Android Instant Tethering ( Step by Step Guide)
Prerequisites
Make sure your Cellular Data provider does not charge extra for Internet sharing via Tethering.
Both devices need to have Bluetooth and Wifi enabled.
Compatible device Running on Android 7.1.1 and later.
How to Set up Android Instant Tethering
Step 1. Go to Settings on your Host devices
Step 2. Under the personal section, tap on Google and then on System.
Step 3. In the System tab, Tap on Instant Tethering and then enable the "Provide data connection."
Step 4. After doing the above-mentioned steps, your host device is ready to share the internet connection via the Internet.
Step 5. After setting up the Host device, Now open the settings on the receiving device such as the PixelBook or a supported Chromebook device.
Step 6. Go to Personal > Google > System.
Step 7. Now, rather than enabling the "Provide data connection," enable the "Get data connection" option.
Also Read: How to Do Reverse Tethering on Android Phone – Complete Tutorial
Once these steps have been performed on both these devices, your instant tethering has been enabled successfully. Now unlock the device (PixelBook) that has no internet access near your internet-connected host ( Supported Smartphone), a notification will pop up. When you see that notification, which will say Wi-Fi hotspot available, click on it and then tap Connect.
If you have any trouble setting up the Instant tethering feature on your devices or have issues in using it, do let us know in the comment section down below.