Again HTC One or HTC M7 has leaked its image, this time its in Black Color. When these rumors will end? Earlier, last month in January several sources told that HTC M7 is named now HTC One. Despite this there's full fledged information about the device has been leaked until now.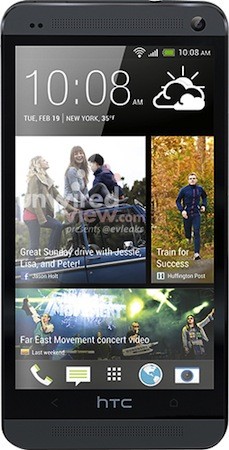 It has thin bezel, the Back and Home buttons are positioned exactly likes on the silver One, there's also that HTC logo separating the two, identical dual speakers grills and a body that's most likely made out of aluminum.
According to past rumors it slated that HTC is going to announce this device on February 19th in New York after changing from London. Even if believed HTC has event sent out invites to some companies also.
This time again above picture is leaked by source Unwired View. Another source, Eveleaks, also revealed first ever press shot of HTC One in Silver color some days ago which shows its industrial looking Android device with Capacitive buttons.