All the focus has been now shifted to what could be the strongest contender of Samsung Galaxy Note 10+, the Huawei Mate 30 Pro. The powerful smartphone of Huawei for the year 2019 is due to be unveiled soon in September. As we inch closer to the launch it's certain to obtain closer look at the handset. Similarly, the Huawei Mate 30 Pro has been caught in a subway in China revealing its waterfall display.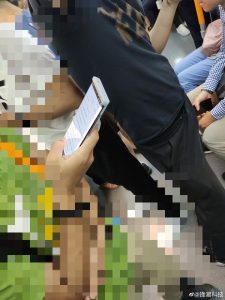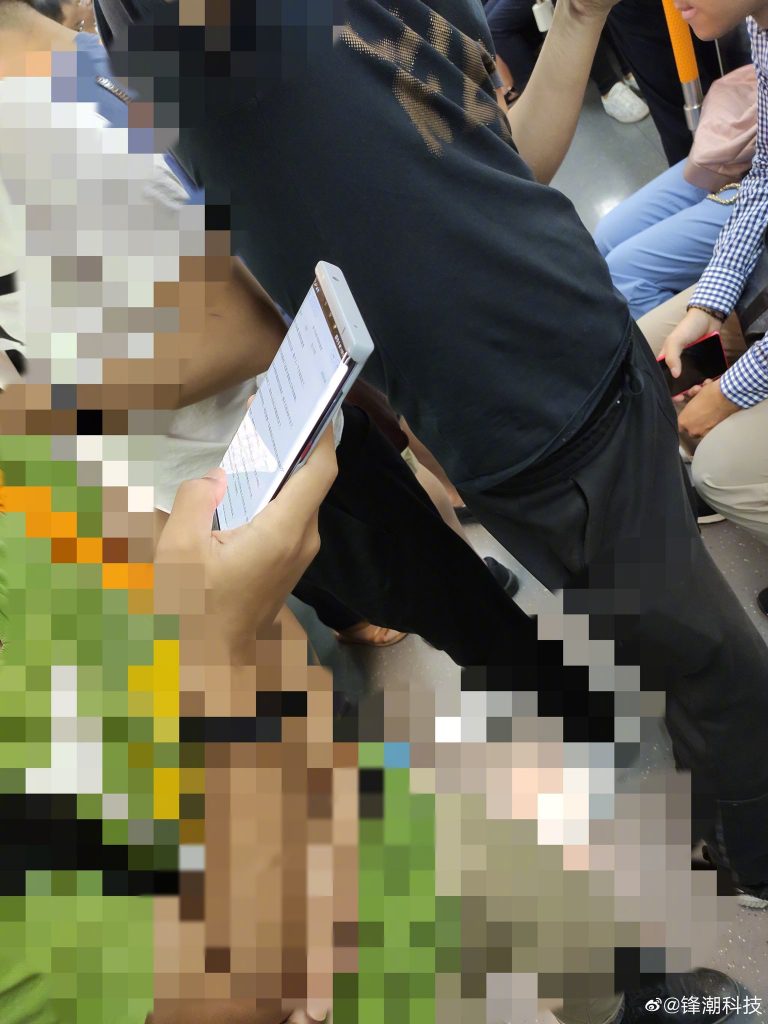 The leaked photos of Mate 30 Pro in action comes courtesy to an anonymous leaker on Weibo with username @锋潮科技. With a bulky protective case covering the smartphone, albeit the display is clearly visible which is supposed to be the so-called waterfall display.
Since Infinity-O display is likely to be a bragging right of Samsung flagships for a little longer, Huawei has gone for a notch. The Mate 30 Pro seems to have a slightly large notch, where the front facing camera and 3D facial recognition sensors are housed. As of the Waterfall Display, it's received mixed impressions from the mobs so far. A portion of Huawei fans are concerned with its usability in day to life as it can make accidental touches more prone.
The Mate 30 Pro is expected to feature some unique features and hardware. It's earlier rumored of Huawei pushing the Wireless charging capability to an impressive 25W on the Mate 30 Pro. Whether it's the case or not we've to wait till the official announcement of the device later in September.