Instagram is all about expressing our thoughts, views and so on in a quite interesting and fun way. The platform already offers bunch of interactive features that simply allow us to pour our heart out to our beloveds. Selfie stickers, handful of emoji's, stories and all other impressive features had made the Instagram immensely popular. In latest, a new Emoji Slider feature is debuting on the popular video sharing service to add up more spice and fun.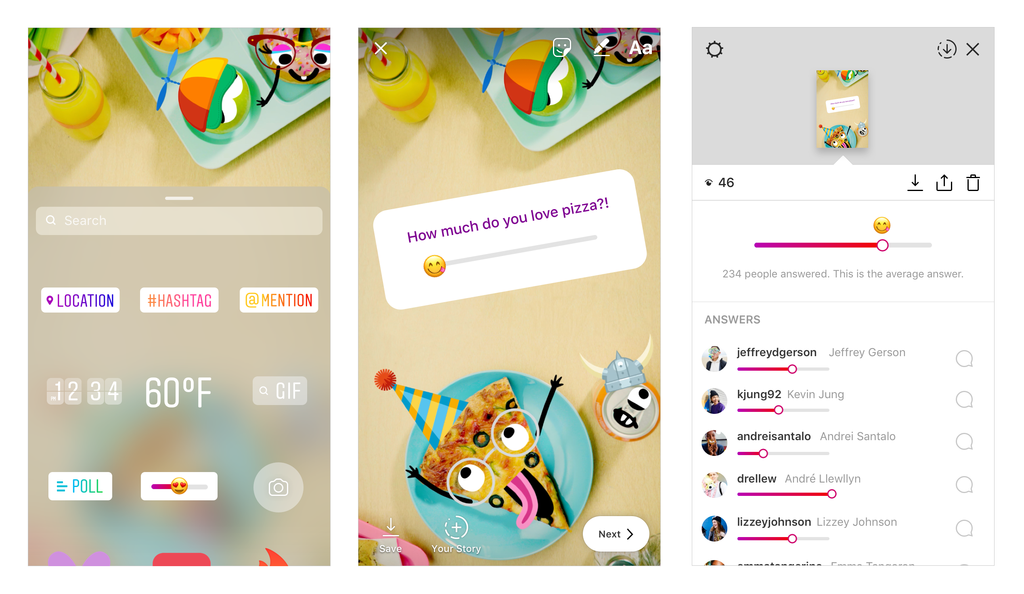 The Emoji Slider feature is live on the latest stable Instagram v44 for both Android and iOS. In a sense, it's an intuitive way of adding poll to the stories you share on the platform. Or in other words, the Emoji Slider can be said as a feedback sticker that polls your viewers on a rating scale using some emojis.
Here's how you can make use of the Emoji Slider to know the viewers view on your newly uploaded posts. To add an emoji slider sticker to your story:
Select Emoji Slider option from the sticker tray after taking a photo or video.
Place it anywhere you'd like and write out your question.
Then, set the emoji that best matches your question's mood.
You can pick from a few of the most popular emoji, or choose almost any emoji from your library if you have something specific in mind. Like with the recently introduced poll sticker, friends and followers will be able to respond to your slider as soon as you've shared it.
Recently, Instagram has received in App Payment feature and many other improvements.
The updated Instagram with Emoji Slider should be available on Google Play Store for everyone by now. If you haven't updated yet, don't waste anymore time to utilise this new fun feature. You can download/update the Instagram app from the link given below.
Download
Instagram: Play Store