Within the previous stable release of the BlackBerry Messenger for Android, the Canadian firm had added slew of improvements. Support for sending images or videos without compression by sending as a file, voice messages and large messages support in group chats were some of the add-ons then. Now, with the latest BBM beta which is available on Google Play Store, multitude of features are further newly introduced.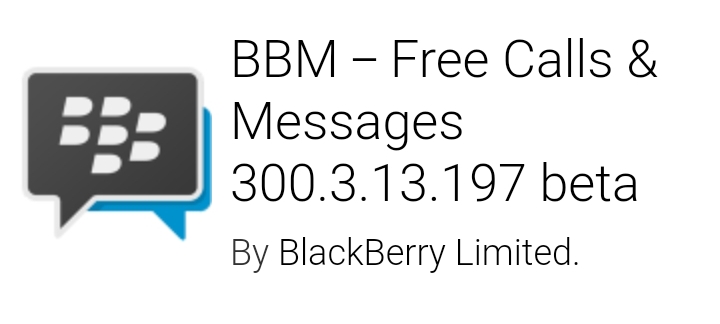 As per the Changelog that we've provided below, BBM on Android platform will be having, most notably, new contact multi picker, dark colored background to name some. Here goes the, detailed changelog of the latest beta.
Changelog
Albums added to your BBM profile – check out your BBM contact's past posts and images!
Share video in groups; swipe through group images and videos.
Easily share content with more people with the new contact multi-picker!
More dark colors added to chat background.
Well, it goes without saying that the update will be visible only if you've registered as the beta tester for the app. However, you can register now on the Google Play Store for getting beta versions there after.
Downloads:
Visit BBM app on Google Play Store by clicking here . Those who are on stable channel, don't forget to register for beta programme by confirming "Become A Tester" option present at the bottom.