September is usually a phenomenal month for smartphone industry. It is the month, which marks the major upheaval of new devices boarding latest technologies emerging on the market. Similarly, this September also ought to be a special. If the leak from a Chinese website is to be believed. We should be lucky to see smartphones featuring fingerprint sensor embedded underneath the display.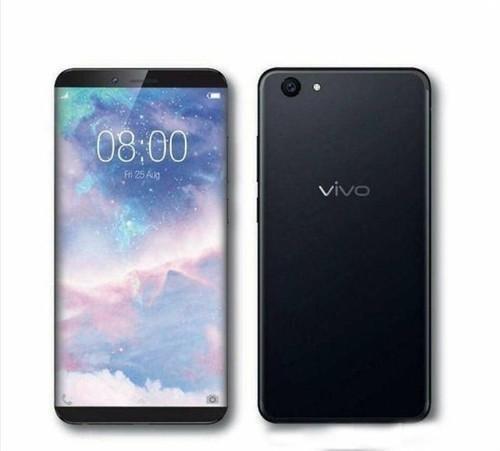 The Chinese website, Weibosina.com has now come up with all most all the details of the two upcoming bezel-less Vivo devices, Vivo X20 & Vivo X20 Plus. Interestingly, according to the website both devices would cater an Ultrasonic under-screen fingerprint sensor. The rumor, seems to be a little authentic. Since, Vivo has already proved its on-screen fingerprint technology provess to the world.
To your info, the Vivo X20 image was first leaked on promo posters of FIFA 2018 World Cup. Now, the latest leak also points out to its Plus sized variant X20 Plus. The siblings are almost identical in features and design except the differences in their size and processor.
Rumored Features Of X20/X20 Plus
Courtesy to the Chinese website. The devices are expected to feature the following specifications.
Firstly, taking the smaller one X20. Its screen is expected to be about 5.2 inches (full screen design). With an unusual 18:9 aspect ratio similar to LG V30. At the heart lies Qualcomm's Snapdragon 630 Mobile Plaform.
Coreesponding Global version of Vivo X20 and X20 Plus are V7 and V7 + respectively. The V7 and V7+ are scheduled to be announced in India on September 7.
Whereas, the Vivo X20 Plus, possess a slightly bigger 5.5inch bezel-less display with the same 18:9 aspect ratio. As well as, an upgraded Qualcomm Snapdragon 660 Mobile Platform powers the device compared to the X20.
Both of them flaunts a 24MP selfie-concentric front shooter. Furthermore, 6GB of RAM (128GB storage space), Android 7.1, built-in 3500mAh capacity battery are also expected to be equally hooded by the brothers.
However, above mentioned details are unofficial and only a feeble chance of being fully genuine. Anyway, Vivo X20 and X20 Plus are expected to be officially announced on September this year.