Lenovo has come with a wild concept of flexible phone and has made it possible. At the Lenovo Tech World summit, Lenovo revealed the idea of its new product Lenovo Cplus. It is a flexible smartphone to be worn in hand like a bracelet and to function like a smartwatch. You can easily wear it all day without any hiccup.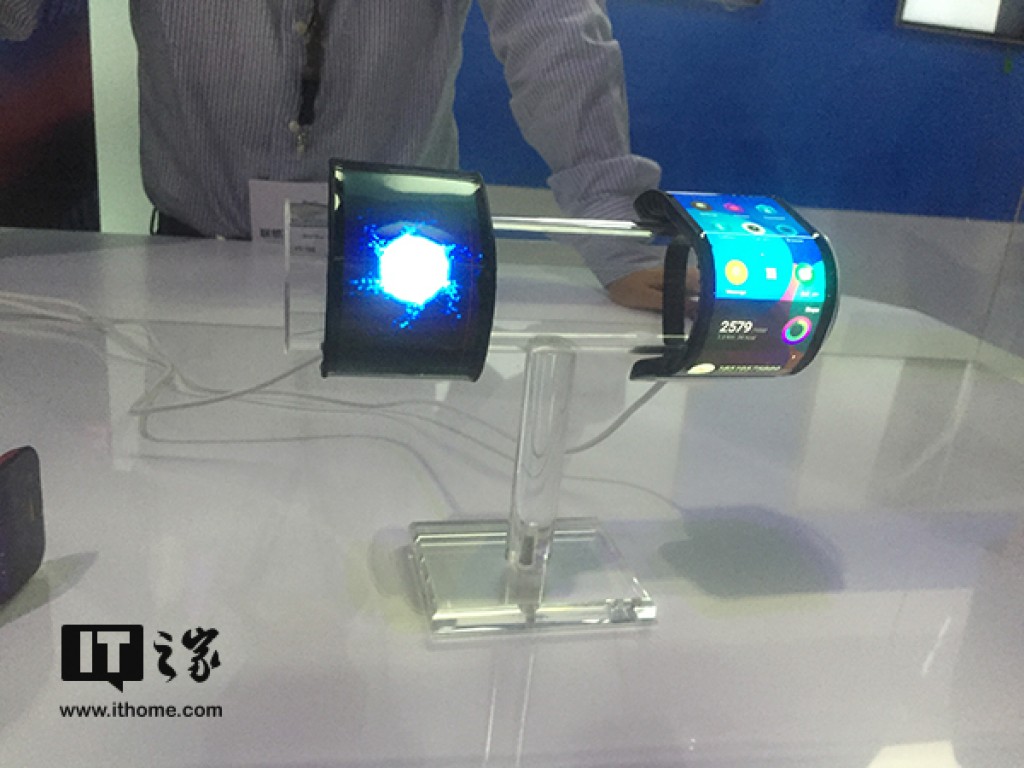 This smartwatch with bracelet is going to come with a 4.35" AMOLED screen and a real leather back. There will be variations in color for you, as you can get the any one of your choice. It is going to feature a new digital method – CAVA – used for facial recognition and natural language processing. It also going to give recommendations based on your calendar.
Lenovo CPlus is going to accompanied with SmartVest having ECG sensors which will give you more exact details of your heartbeats, steps walked, etc.
Apart from your phone, this new smart tech of Lenovo is also going to live in the SmartCast+, a link between the Xperia Touch projector and Amazon Alexa. The motto behind this is to make the SmartCast+ able to recognize objects and sounds, which will enable Augmented Reality functions.
The device daystAR is a headset in itself having the capacity to offer a field view of 40° as well as do all the processing worl by itself without any requirement of PC or a phone.
Source: – Lenovo