Not so long ago, Xiaomi has been grilled for its browsers collecting user data and sending those to remote servers while on incognito mode.  Xiaomi responded quickly, initially with certain denials, but later on issued a statement detailing its plan to push an update for the accused browsers plausibly with a fix. The promised update is live now, at least for the Mi Browser.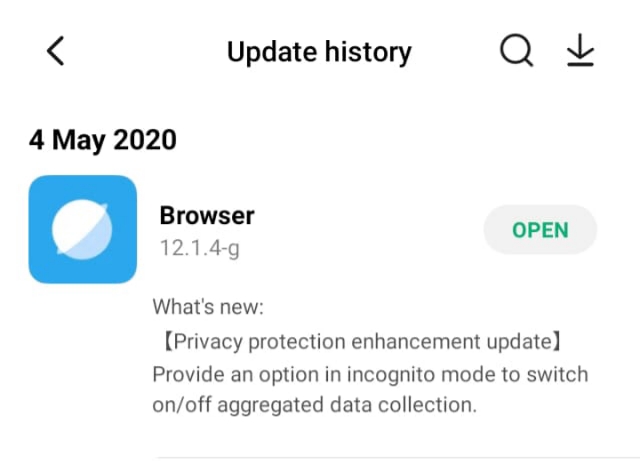 With no major changes other than the so-called "privacy protection enhancement update", the latest Mi Browser 12.1.4-g should fix the data gathering without the user consent. We hope so. Xiaomi calls it as an option to toggle on/off "aggregated data collection". We really don't have any idea of what all aggregated data includes other than Xiaomi's attempt to put forth technical jargon plausibly to confuse the average users.
Well, we may be wrong and Xiaomi browsers are as privacy-friendly as insisted by Xiaomi Global VP, Mr. Manu Kumar Jain multiple times in the past few days. To be on a safer side, we recommend our readers who're used to Mi Browser or the Mint Browser to update to the latest version as soon as possible.
Disable Aggregated Data Collection aka Enhanced Incognito Mode!
Once the incognito mode is enabled, you've to go to the browser settings, then click on the Incognito Mode option where you could find a toggle to on/off "Aggregated Data Collection" aka Enhanced Incognito Mode. It's so weird that even after the update, Xiaomi didn't bother to make the steps simple. On top of that, the option is enabled by default on incognito mode. For an average user, who doesn't know how to dig deep into the settings will have the data collection enabled by default. Resultingly, Xiaomi would mark that as by "user consent"!
Xiaomi, what's the purpose for another incognito when we are already on incognito mode. Why mess up? For god's sake just disable the data collection as soon as a user hits the incognito.
Download
The latest Mi Browser can be downloaded from Mi GetApps or from Google Play Store.