Two new flagship events await us this week and both these events are worth waiting for a whole year. The iPhone 8 will undoubtedly set new records this season. But the Xiaomi Mi MIX 2 launching a day ahead of Apple's flagship, has shaped out to be an irresistible trendsetter. With all the leaks pointing to a new 93% screen to body ratio, it is the highest in the industry.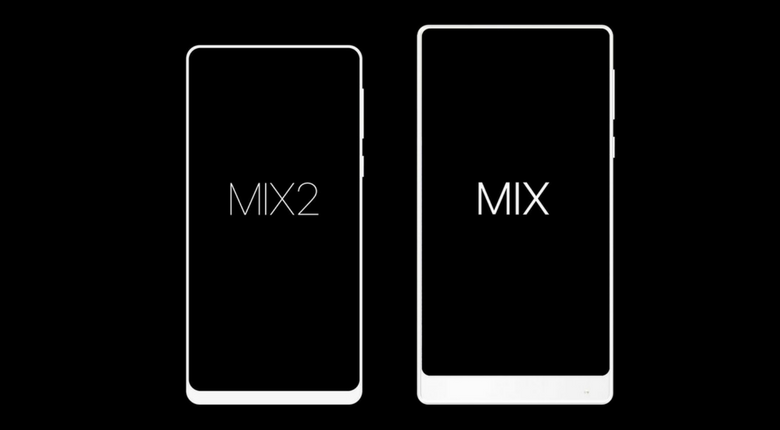 But as they say, the devil is in the details. We still don't know how thin the bottom bezel will be. Reported renders and images have differed slightly in that respect. Hence, the confusion.
Today's new leaked image gives us a look at the Mi MIX and the Mi MIX 2 frames side by side. This gives us an idea of the overall size of the phone as well as a good look at the edges and the bezels. Further more, the diagram is from Benjamin Geskin, a well-known source of leaks online.
It's obvious the phone has a much smaller footprint than its predecessor and we think it's a good thing. Also, the phone might employ the 18:9 aspect ratio found on the Galaxy S8 and the LG G6. How small the device is only time will tell.
Here is what the rumors say, it will sport a 6.2-inch Quad HD display powered by the Snapdragon 835. The new trendsetter will come in 6 GB/128 GB or 8 GB/256 GB options. The phone will have a beefy 4,400 mAh battery. We have 5 days more to go before the launch. So, sit tight till then. It's going to be an interesting week.